Eid al-Adha - a festival when billions of Muslims bow down in faith to offer Salah in unison all over the world. It is the second out of two major festivals of Muslims and also the holier one.
On this day, people sacrifice an animal as per the ritual which is also known as Qurbani. This animal can be a sheep, goat, camel or even a cow. After the ceremony, the flesh is divided equally among family members and some part is saved for distribution among friends, neighbours and the poor. This holy festival is also a time for visiting friends and family for exchanging gifts and happiness.
The Historical Origin Behind Eid al-Adha
It is said that one of the major trials of Abraham's life was that he faced the command of the mighty one which propounded him to sacrifice his son. The name of his son has not been mentioned in the Quran. However, according to certain Islamic traditions he has been identified as Ishmael.
Also Read: A festival dedicated to the long and healthy life of Husband
When the command was given to Abraham, he started preparing for this heart-wrenching sacrifice of his own son. And while he was involved in carrying out the preparations, the Devil tempted Abraham and tried to dissuade him from carrying out God's commandment. But Abraham drove him away by throwing pebbles at him.
And accordingly, to this day stones are thrown at the symbolic pillars during the Stoning of the Devil which is done during the Hajj rites.
On the day, on mount Arafat when this enormously emotional sacrifice was to be made Abraham tried to cut the throat of his son. But was astonished to see that his son was completely unharmed and instead he found an animal which was slaughtered in his place.
Abraham passed his test by his devotional willingness to carry out God's command for even sacrificing his own son.
It is interesting to know that in Judaism as well this story finds its mention and is known as the Akedah in the first book of Moses.
Major Attractions of Eid al-Adha
On the day of this festival, devotees offer Eid al-Adha at the mosque. The prayer can be offered anytime after the sun completely rises up to just before the Zuhr time. The prayers are offered in a gathering. And women folk participate in it or not actually varies from community to community. At the culmination of prayers, all the Muslims embrace each other with greetings and exchange their gifts.
Everyone dresses in their finest clothing for offering the Eid prayers. The rich sacrifice and devour the best of Halal meat mainly as an aligning symbol of Abraham's willingness to sacrifice his own son. It is also seen that Adhiya - the sacrificed animals or the Qurbani meets certain preset standards of quality. If it does not, then it is considered unacceptable for the holy sacrifice. In Pakistan, an approximate number of ten million animals are sacrificed which can amount to a numerical figure of US$2.0 billion.
The meat of the Qurbani is typically divided into three parts. One part is for the family, one third is for relatives and friends and the remaining part is given to the poor and needy.
Things you would love about Eid al-Adha...
Traditional Dresses for Eid al-Adha
Every culture around the world has its own style and a specific sense of dressing. And the same goes for the Muslim community as well. However, youngsters wear what pleases them amongst their finest outfits. Let's uncover some of them around the Globe here:
India - Indian women wear the traditional Salwaar-Kameez, Shararas, Niqab and men generally go with Kurta - Pyjama.

Pakistan - Here as well the women wear traditional Shararas, Salwaar-Kameez, hijab and men go with Kurta - Pyjama.

Palestine - Generally women wear a dress known as "Thube" and men carry Kurta Pyjama with them.

Malaysia - Women folk wear hijab and their traditional long gowns and men can be seen wearing long kurtas.

UAE - Men wear their traditional headgear which is known as the "keffiyeh" and the cloak which is known as "thobe". On the other hand women wear abaya - traditional long robe-like clothing material.

The Philippines - Here the women carry colourful headscarves and long robes and men can also be seen wearing their thobes.
Traditional Food for Eid al-Adha
The meat of "Qurbani" is the main delicacy. However, other than that people also distribute sweets among their community.
Best Places to Experience Eid al-Adha
Eid is a global festival and is celebrated in more or less every country. However, you can consider visiting Jama Masjid, Delhi where thousands of Muslims gather to offer their Salah.
You can plan your trip and create your own route to the city with Adotrip's technically driven circuit planner. Click here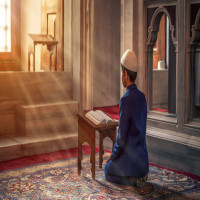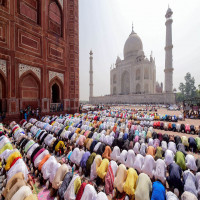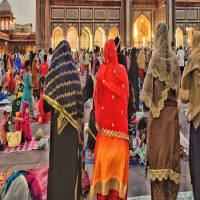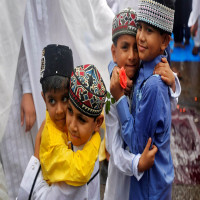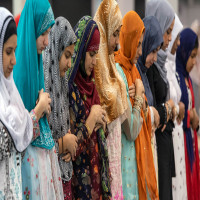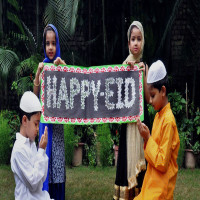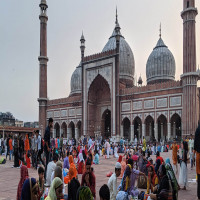 Accommodation
Destination
Meals
Transport
Overall