Himachal Pradesh owns the rich culture and conventional integrity to offer the world some of the great ways to live and the Mandi Shivratri Fair is an important abstract from their perseverance. The fair is hosted by Mainly the Mandi People during the Maha Shivratri in the months of January or February or March. The local believes that this day various Hindu deities have emerged at the place of Mandi and stayed for the last seven days.
Major attractions of Mandi Shivaratri Fair
Shobha Yatra- The procession of Shobha Yatra is the main grandeur of the Mandi Shivaratri Fair that mainly starts from the Bhootnath Temple. The procession is mainly to carry the deities in their Chariots towards Mandi where to honour the Mado Rai who is the protector of Mandi and then to Bhoothnath(another name of Lord Shiva).
Bhootnath Temple- The Bhoothnath Temple was built in 1526 by the Raja Ajber Sen who was the then-ruler of Mandi. The story behind building the temple is very intriguing. One day, the emperor has dreamt about the Lord Shiva has left one of his Shiva Linga at the Samkhetar in Mandi and next morning he found the linga exactly the same place he dreamt about. From then, he built the temple and named it as "Baba Bhootnath Mandir" and the Mandi Shivratri Fair started from then onwards.
How to Reach Mandi Shivaratri Fair
Air- Kullu-Manali is the nearest Airport which is located in Bhuntar. After reaching Bhuntar, you can hire bus or cab service to reach Mandi. It will hardly take 1 hour to get there.
Also Read: Celebrated as Sikh New Year, this festival also commemorates the foundation of Khalsa Panth and harvest of spring crops
Rail- You have to deboard at Jogindernagar Railway Station to reach Mandi.
Road- The Mandi is well-structured to connect with major north-Indian states and cities. It is easily accessible from Delhi, Chandigarh and some cities of Uttar Pradesh.
You can plan your trip and create your own route to the city with Adotrip's technically driven circuit planner. Click here

7 Days

Religious

Himachal Pradesh
Festival Date

21 February 2020 - 28 February 2020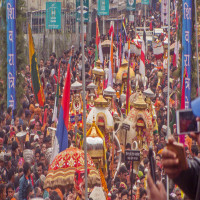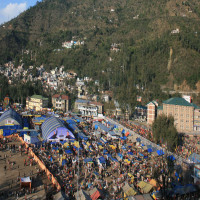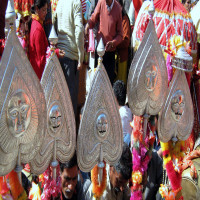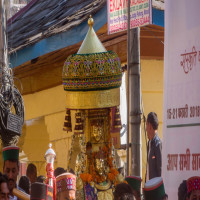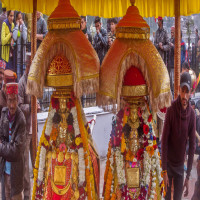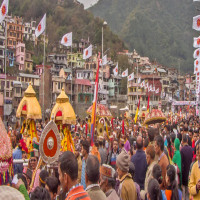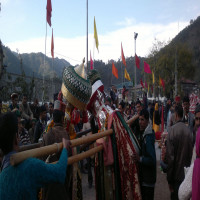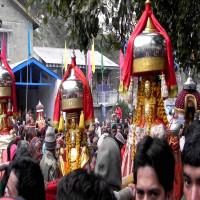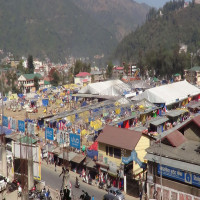 Accommodation
Destination
Meals
Transport
Overall