Sazo is one of the festivals that spreads the utmost faith towards their ancestral god and goddess. The festival is mainly celebrated in Kinnaur district of Himachal Pradesh state during the month of January. The Sazo festival comes with an intentional meaning that associated with Hindu deities. It is believed that the deities of the temple go to heaven for a short period of time. Though the celebration is an intimate affair, one can feel the utmost joy and ecstasy.
Major attractions of Sazo
Bathing in Satluj River- First of all, the people perform the ritual of bathing in Satluj River. Some also prefer to have the ritual bathe in springs. This ritual is for soul cleansing.
The Food Rituals- This day the families prepare the traditional food such as poultice, rice, pulses, vegetables, meat, halva, chilta and pug.
The Worshipping- The worship of family god has been performed three times a day. In the morning, the god is worshipped by offering food excluding meat. In the afternoon, people devote to the hearth.
Also Read: A Hindu festival that celebrates the arrival of Lord Ganesha from Kailasha parvat with mother Goddess Parvati
And in the evening, the deity is brought out of the house and worshipped with wine and halwa. After all the rituals, it is believed that the deity has proceeded towards Kinnaur Kailash.
How to Reach Sazo
Air- The nearest airport is Shimla Airport which is located at Jubbarhatti in Himachal Pradesh. After reaching the airport, you can hire a bus to reach the Kinnaur District.
Rail- Though, in the spanned area of Kinnaur, does not consist of any railway station, you can still reach Kinnaur by deboarding at Kalka Railway Station.
Road- The Kinnaur district is well-established with its infrastructure and is easily accessible. You can frequently get the bus service from anywhere in Himachal Pradesh to reach Kinnaur District.
You can plan your trip and create your own route to the city with Adotrip's technically driven circuit planner. Click here

1 Day

Religious

Himachal Pradesh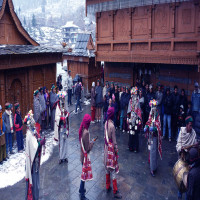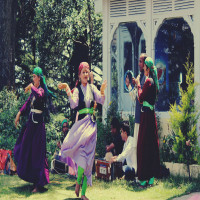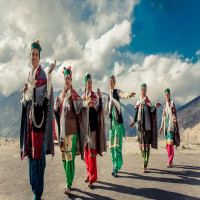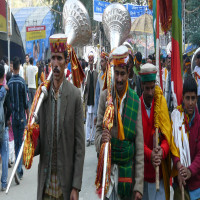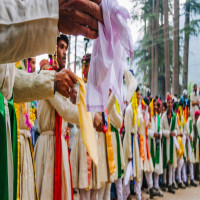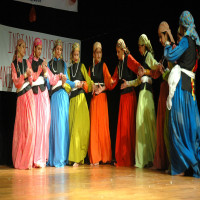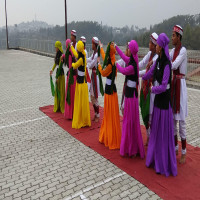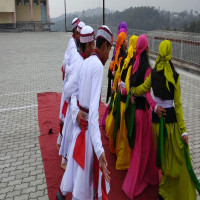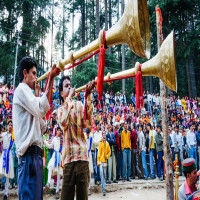 Accommodation
Destination
Meals
Transport
Overall