This festival is celebrated to revive the heritage of Buddhism. This festival is celebrated in Hyderabad and this is the place where Gautam Buddha was born and thus it is a famous Buddhism Pilgrimage site for the pilgrims. The festival is organized by the department of tourism and government to highlight and promote the Buddhist culture of the state. It is celebrated to bring tourists from all around the world and let them find and appreciate the traces of Buddhism culture. It is also rever the birth of Gautam Biddhism in Lumbini which is one one of the most sognificant pilgrimage for Buddhists in India. It is celebrated for three days in the month of December when people get a chance to live the old significance of the religion.
Major attractions of Lumbini Festival
The festival is held on the dam of Nagarjunasagar where a huge population of Bhuddhism followers get together to celebrate the occasion and significance of the festival with extreme fun and fervor.
It is a great time and pccasion to give insights of the life of Gautam Buddha and also to make people realize the importance of peace and purity.
How to reach Lumbini Festival?
The festival is celebrated at Nagarjunasagar dam and the nearest railway station is Macherla railway station which is about 24 kms from there. It is well-connected to many major cities of the state. Hyderabad is the nearest big city and the airport connected to all major cities of India.
Also Read: Id-ul-Zuha
You can plan your trip and create your own route to the city with Adotrip's technically driven circuit planner. Click here

3 Days

Religious

Andhra Pradesh
Festival Date

15 December 2019 - 17 December 2019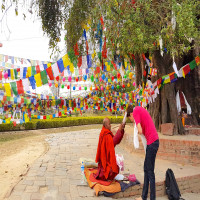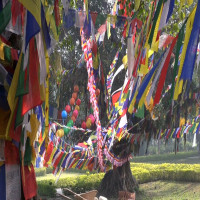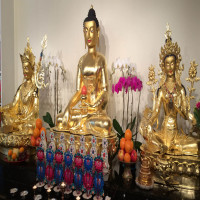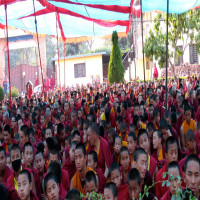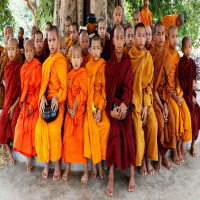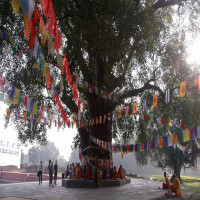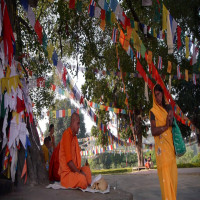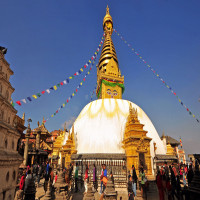 Accommodation
Destination
Meals
Transport
Overall