Do you want to participate in the buffalo race? Just kidding. Even if you don't, you can always see the buffalo races in Karnataka. The sporting rural festival is celebrated every year when the fields are wet. It was once an amusing sport and pastime for the royals but now is a tradition. In the wet fields, buffalos are made to race on the tracks accompanied by a strong farmer.
The Kambala festival is so much fun to watch and is completely thrilling. People are full of spirit and cheer for the buffalos and the one winning the race gets a prize. It is celebrated in quite a few villages. You can witness it somewhere around November and March.
Major Attractions of Kambala Festival
Participation of at least 130 to 140 buffaloes who are professionally trained to race without getting harmed.
Different categories of buffalo races are organized in order to bring up the excitement and competition level.
Also Read: Kila Raipur Sports Festival
The races continue till midnight until the grand finale is done and the winner is announced. Every year a minimum of 20,000 people witnesses the festival.
How to reach Kambala Festival?
The festival is mainly and largely celebrated in Mangalore which is easily connectable to all the major cities of India. People can easily commute to the city by road, rail or air. Mangalore railway station is the connecting point for the city and there are various fast trains available from cities like Mumbai, Pune, Delhi, Chennai etc. Mangalore airport is also quite active and has flights to all the major cities of India.
You can plan your trip and create your own route to the city with Adotrip's technically driven circuit planner. Click here
Event date

November 2019 - March 2020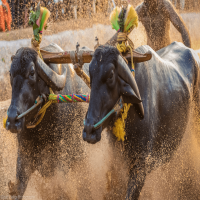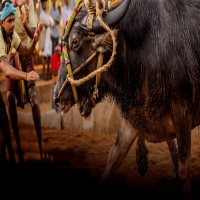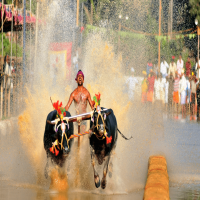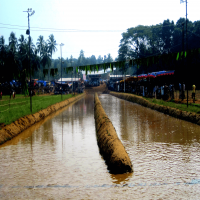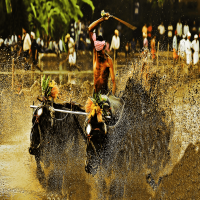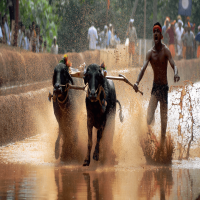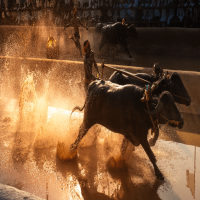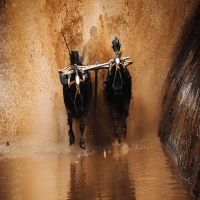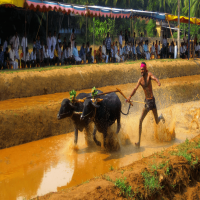 Accommodation
Destination
Meals
Transport
Overall