Lonavala International Film Festival is nothing short of a cinematic affair that keeps everyone hooked on it whenever it is held. While the media is the fourth pillar of democracy, cinema is also considered none the less these days. Celebrating the efforts of writers, poets, cinematographers, directors to name a few, Lonavala International Film Festival ensures that every year the film fraternity is lauded for the kind of effort it puts in making films.
The Birth of Lonavala International Film Festival
Cinema undeniably reflects the situation of our society. Although there are a lot of film festivals that take place throughout the year, the origin of Lonavala International Film Festival was solely to celebrate Indian cinema in its full glory. Within the first year, the festival got support from the industry which resulted in the huge success of this festival, and that is the reason why it is celebrated every year ever since in the presence of the who

's who of Bollywood.
Lonavala International Film Festival 2016
Lonavala International Film Festival originated in the year 2016. Several acclaimed names like Shyam Benegal, Naseeruddin Shah, Ketan Mehta, Govind Nihalani, Sudhir Mishra were seen attending the festival. Some of the Indian Cinema's cult films were showcased too, such as Tamas, Pyaasa, Ardh Satya, Drohkaal. Besides this, to bring out the true and real essence of life few documentaries were also projected that were highly applauded. The award ceremony along with the Q/A sessions gave it a Happy ending like typical Bollywood movies.
Lonavala International Film Festival 2017
Lonavala International Film Festival 2017 was again a huge hit. In this, more than 30 films were showcased under the theme of "An Entertaining Family Weekend" wherein movies, like - I am Kalam, Andaz Apna Apna, Jalpari-The Desert Mermaid, Hum Aapke Hain Koun and more, were screened. Do you remember the first superhero on TV? Yes, it is Mukesh Khanna aka Shaktimaan. The favourite of every child of the '90s also appeared as the Chief Guest of the event.
Lonavala International Film Festival 2018
LIFFI 2018 was another great success for the film fraternity. This time the organizers paid tribute to filmmaker Bimal Roy. The screening of his films like 'Sujata', 'Bandini', 'Madhumati' enlightened the audience with their perspective. Also, some treasures of Mr. Bimal Roy were exhibited that were taken from his daughter's personal collection. In the audience, the same were graced with influencers like Ms. Shabana Azmi, Mr. Prakash Oak, Mr. Ananth Mahadevan. The deliberate workshops and Q & A were also conducted by film experts like Mr. Joy Sengupta, Mr. Anant Mahadevan, and Mr. Tushar Bhatia.
Lonavala International Film Festival 2019
LIFF 2019 was held this year between 13 and 15 September at Scenic Triose Plaza in Lonavala which is famously known as Green Valley of Mumbai. This time, the legendary Director, Subhash Ghai was honoured with a grand tribute wherein his iconic movies such as 'Karz', 'Khalnayak', 'Saudagar', etc. were screened. Also, students from the film and media schools were invited to attend the grand celebrations of our Cinema!
Major Attractions of Lonavala International Film 2019
Chief Guest Speech. The Chief Guest of the festival delivers speech related to their progressive journey and perception from the industry.
Also Read: Considered an annual drama based open theatrical performances this festival finds its mention in Guinness Book of World Records
Film Screening. Several parallel and commercial cinema are chosen every year to be screened annually and are recognized for their work at such a big platform
Q/A Sessions. To keep the audience engaged the interactive sessions are taken that are quite fun for the budding cinema enthusiasts who get to hear from the legends themselves in their legendary way.
How to Reach Lonavala
Air. The closest domestic airport to Lonavala is Lohegaon Airport, Pune. One can board flights to Pune from any Indian city and then hire a local vehicle to reach Lonavala. One can also board flights to Mumbai and then travel to Lonavala by bus or car and be in the midst of beauty
Rail. Lonavala has its own railway station. A lot of trains like Intercity-Express as well as mail and passenger trains connect Lonavala with Mumbai and Pune. Train services from both Mumbai and Pune are available on a regular basis and at frequent intervals. So one can take a train to and from Lonavala during any time of the day.
Road. Lonavala has got great road connectivity and is well-linked to other major cities and towns. The city is served with several road commuting options such as state buses, private buses, taxis or others. One can also enjoy the adventurous road trip from Mumbai-Lonavala by opting for Mumbai-Pune Expressway or old Mumbai-Pune road that is NH4 towards Lonavala.
You can plan your trip and create your own route to the city with Adotrip's technically driven circuit planner. Click here

3 Days

Entertainment

Maharashtra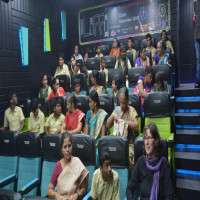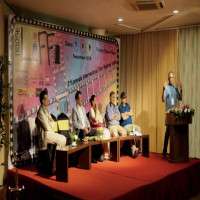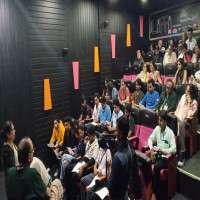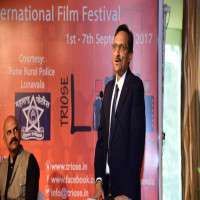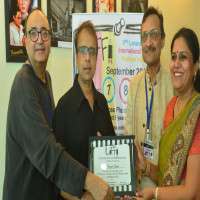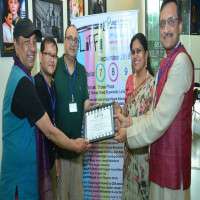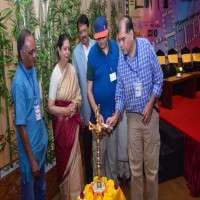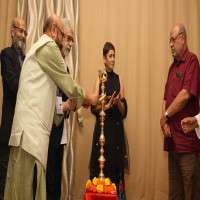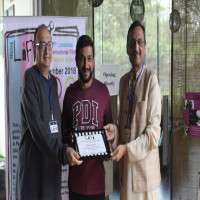 Accommodation
Destination
Meals
Transport
Overall