Located in South Goa is this beautiful beach known as Colva Beach. The state of beaches has many in a row and this one is surely one of the best beaches. It is not that crowded like the ones in North Goa and is comparatively quitter. For people finding peaceful beaches should definitely come here. Colva Beach, Goa is the oldest and the largest of other beaches in Goa. White sands along with long coconut palms can totally sway you away. It is a retreat for people living in there to get a walk on the beach viewing the sunset. It is easy to reach the beach as it is only 8 km. away from the Margao railway station.
Top attractions at the Colva Beach
Water Sports
Undoubtedly, exhilarating water sport can be experienced at Colva Beach, the water of the beach is quite safe for swimming. When you visit the beach, you'd find the red flags showing a mark to the safe region to swim in the sea. Other sports can be enjoyed here are a banana boat and motorboat rides.
Powdery white sand
One can enjoy in the powdery white sand and lined with coconut trees that add a charm to this place and becomes a reason to explore this place. Striking houses and Villas are also the major charms of this sea.
Pristine water
Walk at the beachside will make you feel energizing and refreshing along with the reflection of setting sun in the pristine water. Experience the peace here with vibrant air that will force you to play your soul strings.
Things to do at Colva Beach
Shopping- shop the colorful dresses, jewellery, jute items in the local market close to Colva Beach
Also Read: Why is It one of the prominent places in Tamil Nadu
Colva Beach Shacks and Restaurants- enjoy lip-smacking vegetarian non-vegetarian food.
Colva Beach Nightlife- one can also entertain in the nightclub and bars too
Best time to visit Colva Beach
December to January is the best time to visit Colva Beach; weather remains comfortable this time.
How to reach Colva Beach?
You can plan your trip and create your own route to the city with Adotrip's technically driven circuit planner. Click here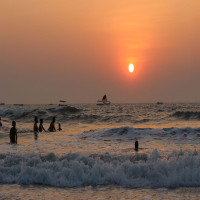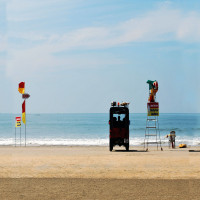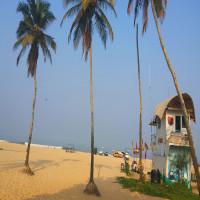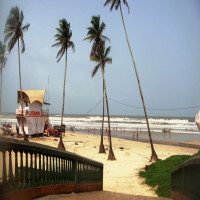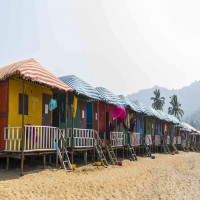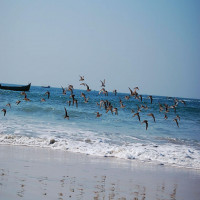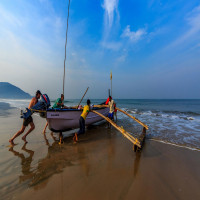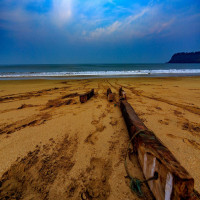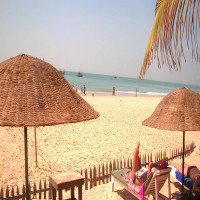 Accommodation
Meals
Transport
Destination
Overall