Rumtek Monasteries is the largest and the most important monasteries in Sikkim, situated on the top of the hill 23 km from Gangtok. When you reach the top of the Rumtek Monasteries, Sikkim, you are able to get an appealing view of the whole Gangtok town that is located just opposite of the hill. Along these lines, you are able to get the complete view of Monastery that is one of the finest places in the world and its architecture is wonderful.
Bagdogra is located in the close proximity that is 40 minutes' drive to Siliguri. Lokpriya Gopinath Bordoloi International Airport that is connected smoothly with Guwahati and perfectly connected to the Gangtok. The nearest railway station is located in Gangtok near Jalpaiguri in Suriilig When you reach to Jalpaiguri, you can take a taxi from the station or an auto-rickshaw to the Siliguri bus stand. Taxis can be hired to roam around the nearby places of the city.
Top attractions of Rumtek Monasteries
Ranka Monastery
The Ranka Monastery is one of the most amazing places to visit having a spiritual vibe. For those who are intellectually and religiously inclined then this is a must visit place for them.
Tsomgo Lake is quite a peaceful place to travel around. This lake remains mostly frozen during the winter months. What is worth knowing is the fact that the surface of this lake reflects different colours with the change of the seasons and also is a place of significant reverence among the locals. Read More..
Also Read: Solomon's Temple
Banjhakri Water Falls
The Banjkhari Falls is one of the best tourist attractions near Gangtok. What is something worth knowing about this place is the fact that this park is covered in a thickly forested park which is located next to an army camp which is about 7 kilometres from Gangtok.
Things to do in Rumtek Monasteries
You can visit Hanuman Tok which is a popular temple complex located in the upper parts of the Gangtok.

Himalayan Zoological Park is an amazing place where you can find a great variety of wildlife animals.

Gonjang monastery is another gem of a place where you should visit and experience the spiritual bliss of this place.
Best time to visit Rumtek Monasteries
The opening times of the Rumtek Monasteries is from 10 am to 5 pm in the winter months. And from 8 am to 5 pm in the summer months. And apart from that the months of March, May, October and December are the best time to visit the Rumtek Monasteries.
How to reach Rumtek Monasteries?
By Air - The nearest airport is the Gangtok airport which is situated at a distance of 124 km and from there you would need to either take a taxi or some other means of transportation.
By Road - The nearest railway station is situated at a distance of around 148 km. From there you will either have to take a taxi or a cab.
By Train - The Gangtok railway station is the nearest railway station and from there you can either take a cab or a
You can plan your trip and create your own route to the city with Adotrip's technically driven circuit planner. Click here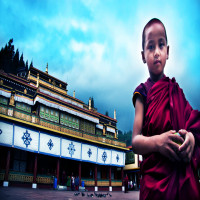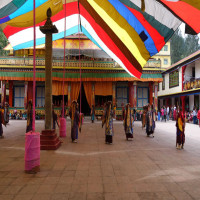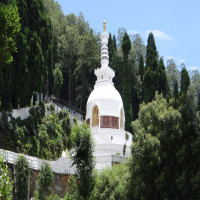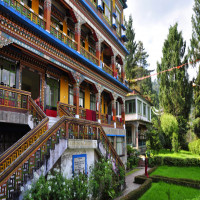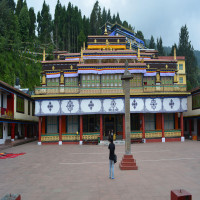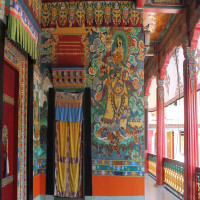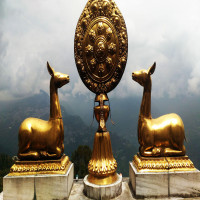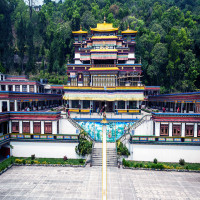 Accommodation
Meals
Transport
Destination
Overall