The Tata Steel city has more to show other than just the world-famous steel factory. The zoological park in the steel city Jamshedpur of the state of Jharkhand is a popular tourist attraction and people like watching the animals there. It seems as if they are quite fond of them. This park is situated in Jubilee Park and is mostly known for Safari. People drive through Safari Park to see animals roaming freely in the area. There is a Nature Education centre as well which educates about animals. One should definitely visit it when he is in Jamshedpur.
Top attractions of Tata Steel Zoological Park
Jubilee Lake
The Jubilee Lake is a 92.33-acre man-made lake which is situated in the Umatilla National Forest in the northern corner of Union County. Moreover, it is located 19 miles north of Elgin and is about 11 miles south of the Washington border. It basins span the Union, Umatilla along with the Wallowa counties.
Jayanti Sarovar
The Jayanti Sarovar is one of the most amazing tourist places to visit with your loved ones. This is the kind of place which will offer you with some really amazing memories to cherish later in your life when you will look back.
Sir Dorabji Tata Park
Sir Dorabji National Park is again another important tourist destination to visit around. This place is definitely one of the most phenomenal places to travel to especially with your family and friends.
Things to do around Tata Steel Zoological Park
Dimna Lake
The Dimna lake is yet another jewel to visit with your loved ones. This is the kind of thing which you should definitely visit, especially with your friends if you are a nature lover.
Also Read: This place stretches approximately 1,600 km east into Tibet
Bhatia Park
Visiting Bhatia Park is again one of the most important places to visit with your loved ones. The serenity and charm of this place are simply out and out amazing.
Dalma Wildlife Sanctuary
This sanctuary is located at a distance of around 10 km from the city of Jamshedpur in the Indian state of Jharkhand. This wildlife sanctuary was inaugurated by Sanjay Gandhi in the year of 1975. Moreover, it is a notable wildlife sanctuary containing a significant amount of the population of Indian elephants. Especially the kids love to visit this kind of place.
Best time to visit Tata Steel Zoological Park
Being a tourist destination, you can visit this park any day except Monday as on this day it is closed. And on any other day, you can visit this place between 9 am - 5 pm.
How to reach Tata Steel Zoological Park?
By Air – The Ranchi airport is located at Hinoo is around 7 km away from the city centre. From Patna, Delhi, Kolkata, and Mumbai you can get a good number of flights. And after that, you can book a cab to visit this place.
By Road – If you are thinking about travelling to Ranchi, Tata Zoological Park then travelling to this place by road is a good option. You can easily navigate by road to directly visit this place.
By Train – You can also travel to Tata Zoological Park by train. The nearest station to travel to this place is from Hatia as it connects India with all the major cities.
You can plan your trip and create your own route to the city with Adotrip's technically driven circuit planner. Click here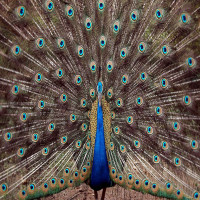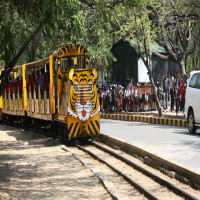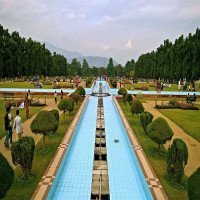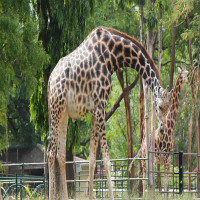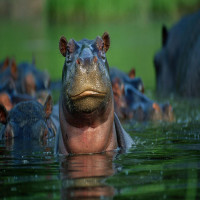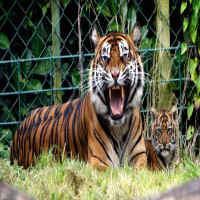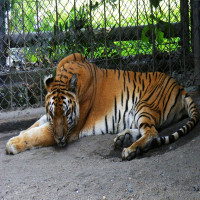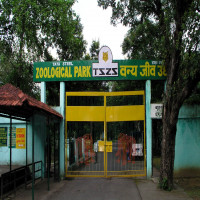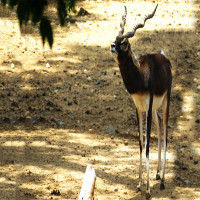 Accommodation
Meals
Transport
Destination
Overall