Since Ranchi is a beautiful urban city of the state of Jharkhand, it has many tourist attractions within the city which hold the tourists to this place for a longer period of time. The beautiful Johna falls are located in the Ranchi district which is also the capital of Jharkhand. Jonha Falls, Ranchi is also known to be as the hanging valley falls. The Ganga river hangs over his head and people come down approximately 722 stairs to admire the surroundings of the falls and to appreciate its overall beauty.
Top attractions of Jonha Falls
Pentecostal Church of God
This place is quite amazing as it offers an amazing spiritual vibe with which you can connect instantly. The design and structure of this church is also quite nice. Overall, it is a great place to visit if you are planning to travel to Jonha Falls along with family and friends.
Panch Gag Falls
The Panch Gag Falls is also a wonderful tourist place to visit with your loved ones. Moreover, if you love nature and natural beauty then you will simply love this place also.
Hundru Falls
The Hundru Falls is situated in the Ranchi district in the Indian state of Jharkhand. What is quite interesting about this place is the fact that it is the 34th largest waterfall in India.
Things to do around Jonha Falls
Hirni Falls
The Hirni Falls is located in the west singhbhum in the Indian state of Jharkhand. This is quite an interesting tourist destination which you must definitely visit if you ever travel to Jonha Falls.
Also Read: This surreal lake in Meghalaya is a hub of adventure tourists and is known for tourists attractions like Lumpongdeng Island, Ward's Lake, and All Saints Church
Birsa Zoological Park
The Birsa Zoological Park is also known as Birsa Jaivik Udyan. It is an eco-friendly site which specifically lies near Ormanjhi, on the Ranchi-Patna National Highway. Moreover, this park is involved in providing more information on the mammalian fauna.
Deer Park
If you love wildlife then the Deer Park is the kind of place where you should be heading to if you are in Jonha Falls. This will also prove to be a simultaneous outing for you and the kids will be simply loving it.
Best time to visit Jonha Falls
The best time to visit Jonha Falls is from the month of October to February. The overall climate is also quite pleasant during these times.
How to reach Jonha Falls?
By Air – The Ranchi airport is located at Hinoo is around 7 km away from the city centre. From Patna, Delhi, Kolkata, and Mumbai you can get a good number of flights.
By Road – If you are thinking about travelling to Ranchi, Jonha Falls then travelling to this place by road is a good option. It needs to be seen that Ranchi is quite well connected with other cities thus making it very easy for reaching Jonha falls.
By Train – You can also travel to Jonha Falls by train. The nearest station to travel to this place is from Hatia as it connects India with all the major cities.
You can plan your trip and create your own route to the city with Adotrip's technically driven circuit planner. Click here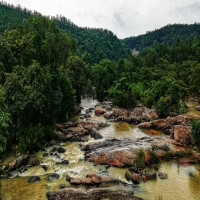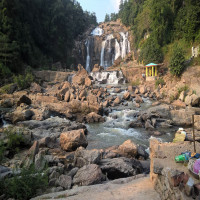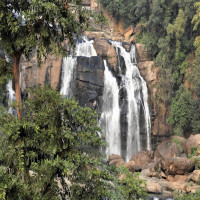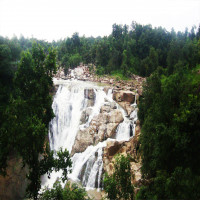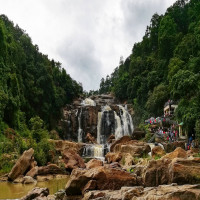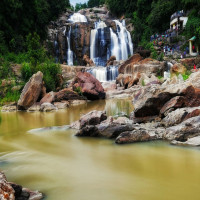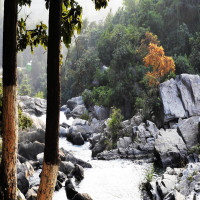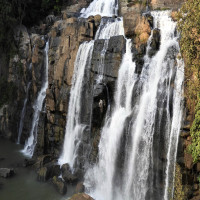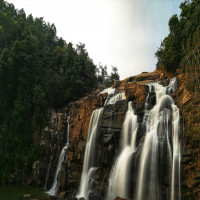 Accommodation
Meals
Transport
Destination
Overall