It is a Hindu pilgrimage place which has many old-age temples attracting a lot of Hindu devotees to the place but that does not mean it is all that it has. Apart from temples, the place is a solace as it is having beaches, natural beauty and scenic views all around. With its perfect shorelines and amazing scenes, Gokarna is a Hindu visit town in Karnataka and a recently discovered centre point for shoreline devotees and hippies. Located on the shoreline of Karwar, Gokarna is a residential area in Karnataka, mainly known for two reasons - its beaches and temples. Gokarna, Karnataka be different things to various individuals. Consistently groups of tourists visit Gokarna looking for sacredness and salvation on one hand and relief on the other.
Places to visit in Gokarna
Om Beach
As the name suggests, this place has got its name owing to its shape. And probably that is also one of the reasons which played its part in attracting hundreds of tourists all year around.
Kudle Beach
The Kudle Beach is quite a famous tourist spot which is located at a distance of around 20 minutes away from the Gokarna town. In this place, you can see a lot of travellers enjoying and having fun with their family and friends. In this place, travellers can find a great number of simple huts as well as beach-side eating places.
Also Read: Why does its blessing necessary to the visitors?
A Yanna is a delightful location for the trekkers. This is the kind of place where you can simply enjoy a great deal with your friends and family alike. Read more...
Things to do in Gokarna
The Gokarna Beach
This place is located close to the Mahabaleshwar Temple. This beach is quite popular, especially with the pilgrims.
Go for Shopping
If you visit Gokarna, then you will be finding a good number of options for shopping specifically. This is a great opportunity for yourself to take some special souvenirs for your family and loved ones.
Paradise Beach
Paradise Beach is one of the most interesting places to visit in Gokarna. As the name suggests, the Paradise beach is literally the kind of place where you will feel as if you have entered into a paradise.
Events and festivals in & around Gokarna
Shiva Ratri
In Gokarna, the festival of Shiva Ratri is celebrated with great pomp and show. During this festival, two of the temple chariots lead the procession. Moreover, on this auspicious occasion, the pilgrims chant the hymns in praise of Shiva. You will be surprised to know that during this festival around 20,000 pilgrims visit on this day.
Gokarna Beach Trekking & Campaigning
The starting point of this place is the beach trek which starts from the Beach Paradise. Moreover, the Half Moon beach provides amazingly phenomenal views of the sea along with its surroundings. Here, you can relax comfortably in your shacks.
Best time to visit in Gokarna
If you are planning to visit Gokarna then the best time to visit this tourist attraction would be from the months of June to August as during this time the overall weather is quite warm and pleasant with the average temperatures ranging from 32 degrees.
How to reach Gokarna?
By Air – If you are planning to visit Gokarna by plane then the nearest airport is situated at Dabolim which is in Goa.
By Road – For travelling to Gokarna by road you can take a bus to this place. The bus services are also available from Bangalore to Goa.
By Train – The nearest railway station is situated in Ankola at a distance of 20 km. However, there are certain trains like the Matsyagandha Express which halt at Gokarna itself. So, in that case, the whole travelling experience becomes quite easy.
You can plan your trip and create your own route to the city with Adotrip's technically driven circuit planner. Click here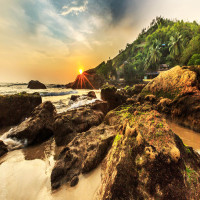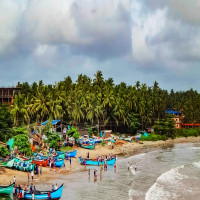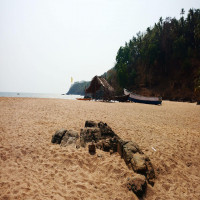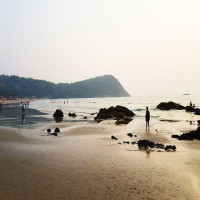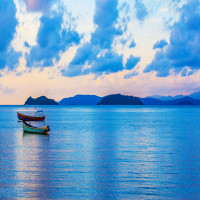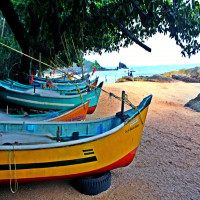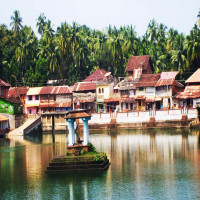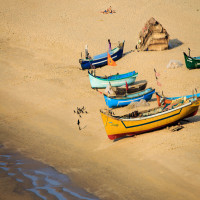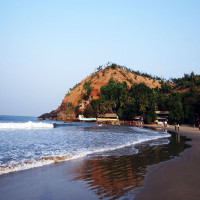 Accommodation
Meals
Transport
Destination
Overall