Dandeli, Karnataka is a place for adventure activities and having some fun in the water. There are dense forests and a wildlife sanctuary as well in Dandeli which is home to many distinct species of animals. One should surely make some time to visit this satisfactory attraction of the state.
Wild and untamed, spots to visit in Dandeli bring with them an appeal and air of another kind, one that you can't say no to. Situated in the hills of northern Karnataka and imparting a presence to Goa Dandeli is a normally excellent place on the western ghats, offering views that will undoubtedly blow your mind. Exceptional with a part of the best of nature's gifts, Dandeli is the place where you can take a break from your work or simply arrange an outing to restore your energies in the lap of nature. You can also bring your squad along, possibly accompany your family or your life partner to forget yourself in the green scenes and appreciate them like you mean it.
Places to visit in Dandeli
River Kali
This river is just the right tourist spot to visit if you like to indulge yourself in rafting, canoeing along with a great number of adventure activities. And it is owing to its popularity that this place attracts a huge number of people on an annual basis.
Dandeli Wildlife Sanctuary
It is in Dandeli wildlife sanctuary that you will be finding a humongous variety of fauna and flora owing to which this is the kind of place which you simply cannot miss. And because of its immense beauty, this place attracts a great number of tourists who visit here with their family and friends to have some really good time.
Shiroli Peak
Being the highest peak in Dandeli Wildlife Sanctuary, the Shiroli Peak is definitely a must see tourist spot to visit in Dandeli. By travelling to this place you get the chance to sink yourself in the immense and raw beauty of nature.
Also Read: The natural formation of this cave creates an ultimate scenery which one can witness
Things to do in Dandeli
Visit Dandelappa Temple
This is a religious tourist getaway to visit in Dandeli. Being one of the oldest temples in the Dandeli town this place attracts thousands of seekers and devotees throughout the year. Furthermore, what is quite an interesting thing to know about this place is the fact that if one worships Dandelappa then the chances of a person's wishes getting fulfilled increases by manifold. All the more reason for you to visit this place.
Molangi Falls
This picnic spot is another tourist destination which is extremely popular for sightseeing and along with that it is also a great place to experience the lush greenery of the forests. If you want to spend some real quality time with someone who you respect and love then there cannot be a better place than this tourist spot to spend your time.
Sri Mallikarjuna Temple
There is no doubt in the fact that Sri Mallikarjuna Temple is a great place to visit with your loved ones. This temple stands as one of the oldest as well as the most important Dandeli places. Moreover, this temple is phenomenally famous for its interesting architecture.
Events and festivals in & around Dandeli
The Pattadakal dance festival is celebrated in the month of January. The grandeur of this festival is quite phenomenal to experience in itself. Basically, it is a three-day event which is inclusive of amazing performances by the celebrated personalities against the backdrop of the temples. Read more...
Makar Sankranti
Makar Sankranti is an auspicious festival mainly celebrated by the Hindus. This festival is specifically celebrated when the sun moves from Tropic of Cancer to the Tropic of Capricorn. In other words, from Dakshinayana to Uttarayana marking the beginning of the harvest season! Read more...
Thai Pushyam
This festival is celebrated with great pomp and show especially in the southern parts of India. Falling in the month of January on the full moon night; it is believed that on this day the Goddess Parvati gave a spear to Lord Murugan for the purpose of killing Soorapadman the evil demon. With this, Thai Pushyam marks the death of the evil and victory of the good.
Best time to visit Dandeli
Winter season is the best time to visit Dandeli. The month of October to February are particularly the best months to travel to this interesting place and spend some quality time with your loved ones.
Source: ViWays
How to reach Dandeli?
By Air - There is no airport in Dandeli so the tourists would have to manage by getting a flight to Hubli Airport.
By Road - Dandeli is quite well connected with all the major cities by road. So, if you are planning a trip getaway to visiting Dandeli then there are regular buses which you can take for the purpose of travelling to Dandeli.
By Train - There are no regular trains to this place. The nearest station is Alnavar Junction from where Dandeli is around 23 km away.
You can plan your trip and create your own route to the city with Adotrip's technically driven circuit planner. Click here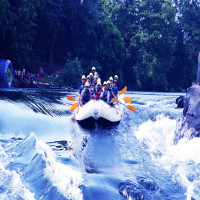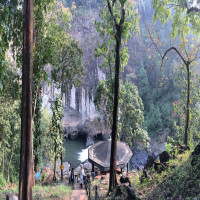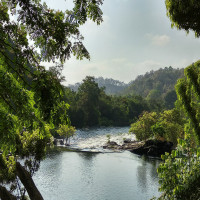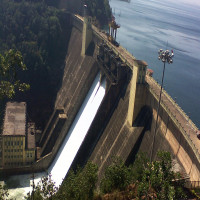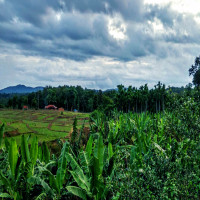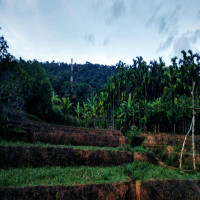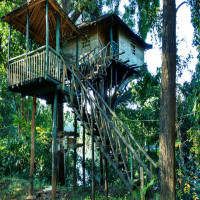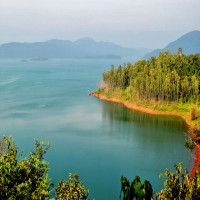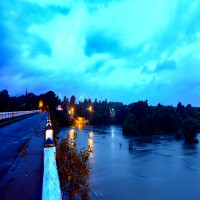 Accommodation
Meals
Transport
Destination
Overall