How about a feel of foreign? There is a place known as Old Latin Quarter of Goa where you will find a narrow street along with small colorful houses with roofs of red tiles which gives a feel as if you are walking on the streets of Europe. The place is absolutely stunning, and people can just go by that lane and know more about the uniqueness.
If you consider Goa to be just a fundamental place with beautiful beaches, low-priced liquor and, recently, a discussion over swimming outfits, then, visit the state again to find Fontainhas.
This is the oldest Latin Quarter in Goa, near the rushing about of focal Panjim city, however, cut off from the din. In the city of Fontainhas, flanked by splendidly colored houses that have a solid Portuguese impact in their design, you feel in seventh heaven to another part of the world – the modest neighbourhood could have been a curious piece of Europe; just the occasional sight of borderline squalor is a sign this is India.
Also Read: About the symbol of love for diversity
Top attractions in Fontainhas
Old Portuguese houses
Various old Portuguese houses constructed in the 18th and 19th centuries painted in a number of colors like Green, Pale Yellow, red-colored tiled roofs, artistic doors, and overhead balconies. Not just the houses are the charm of this place, a number of cottages are there encircled with a narrow, winding landscape.
Cute little cafés and bakeries
Several small cafes and bakeries are there, and these bakeries are about 100 years old spotting the streets of Fontainhas. There is a rule in the Portuguese that everyone has to paint his/her house after every monsoon.
Chapel of St. Sebastian
Stands among the significant enchanting and magnificent attractions is the Chapel of St. Sebastian and constructed in the 19th century. Known for its wonderful pristine and exterior, offers an incredible contrast. Once you step in here, you'd find altarpieces, a crucifix, and a statue of the Virgin Mary.
Gitanjali Gallery
Get an amazing experience, art lovers can visit Gitanjali Gallery that is just next to the heritage hotel and Panjim Inn. The gallery is enriched with the lithographs, woodcuts, serigraphs and linocuts and much more. Local and international artists fill the space where they recite the poetry and book readings.
Things to do in Fontainhas
Ourem River- enjoy at river site flows in the old Portuguese district

Altinho Hill- visit the hilly range and explore the beauty of the place

Church of St. Sebastian- visitors come and offer prayers here
Best time to visit Fontainhas
September month is the best time to visit Fontainhas as the weather remains comfy.
How to reach Fontainhas?
You can plan your trip and create your own route to the city with Adotrip's technically driven circuit planner. Click here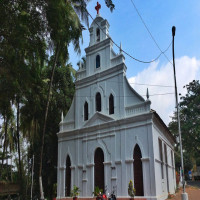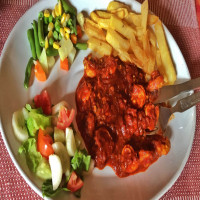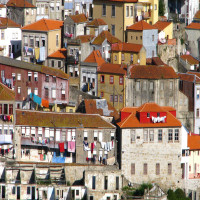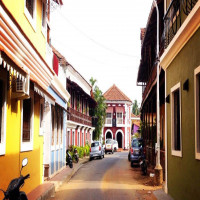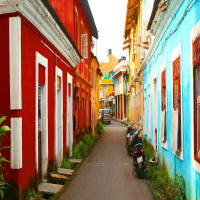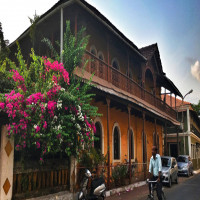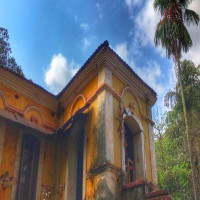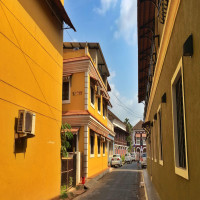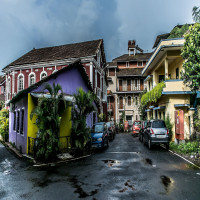 Accommodation
Meals
Transport
Destination
Overall