Not very practical, these falls are an epic beauty and one would not find such beautiful milk-like falls anywhere. They are crystal white and an amazing view to look at. There is no exact platform to get down and gulp the beauty of the falls, people can just see it when the train crosses from in front of the fall and is known to slow down a bit for the people to capture its splendidness.
For a destination which is known for, distinguished and spotted by endless shorelines, Dudhsagar falls, Goa is a wonderful special instance. Starting from the endless pinnacles of the Western Ghats, one of the five most remarkable waterfalls of the country and among the most elevated 100 on the planet, the falls are separated into four levels in the Mondovi river. This waterfall when taken a look from a distance, seems like an overwhelming stream of milk streaming easily with much pressure from the top to down the hill, at long last part into three streams of water, going to their absolute destination, into the dark green ocean.
Top attractions at Dudhsagar falls
Goa-Karnataka border
A four-tiered waterfall sited closed on the right of Goa-Karnataka border, the site is so mesmerizing and you'd find the milky vapours emerge from the waterfall. And this phenomenon is known as the clouds coming from the heavens, touching directly to the earth.
Bhagwan Mahaveer Sanctuary and National park
Also Read: An incredible place which will strike you to core
Quite close to the fall and situated in the city Mollem; explore a wide range of species of animals. Along with the varieties of animals; there are a number of incredible species of flora and fauna. Capture the beautiful pictures at the park.
Tambdi Surla Temple
The temple is sited quite close to the Falls, visit the place and appreciate the adorable architecture of the temple. Visitors come to this place all over the year and offer prayer to the god and it seems an enriching experience to meet new people and realize the new culture.
Things to do near Dudhsagar falls
Dudhsagar Falls Trek- the most tempting trek to enjoy

Kulhem/Collem railway station- here starts another trek and is 11 km. long

Tambdi Surla Temple- experience a new culture and curate the history
Best time to visit Dudhsagar falls
October to May is the best time to visit Dudhsagar falls
How to reach Dudhsagar falls?
You can plan your trip and create your own route to the city with Adotrip's technically driven circuit planner. Click here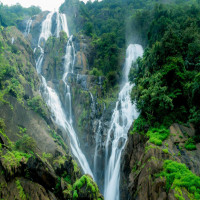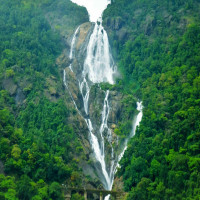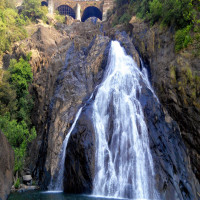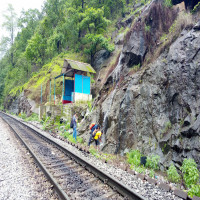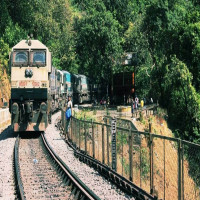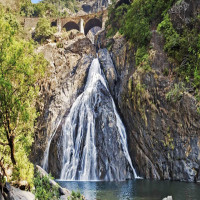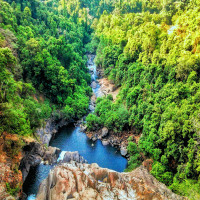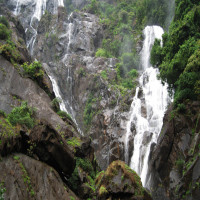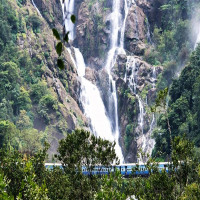 Accommodation
Meals
Transport
Destination
Overall