Do you watch Bollywood movies? If yes, then you will definitely recognize this fort which is a perfect filming location and a part of the famous movie 'Dil Chahta Hai'. The fort is right at the Chapora river which is a picturesque attraction in itself. The fort is although in ruins, but the scenic view is to die for.
Chapora fort was built up in northern Goa overlooking the Vagator seaside and lies at a distance of approximately 10 km. from Mapusa. This fort is also called Shahpura, which means that 'town of Shah', meant as a border watch post to supervise numerous Hindu rulers throughout the 17th century. Chapora Fort, Goa, was constructed in 1612 and was besieged two times by Shivaji's son, Sambaji, in 1683 A.D. and Bhonsle in 1739 A.D. It was then occupied by using the Portuguese in 1741 A.D. Until the independence of Goa. During the Portugal rule, the fort was rebuilt and additionally had underground tunnels in order to escape at the time of a siege.
Top attractions of Chapora Fort
Chapora River
The fort is sited on the entryway of the Chapora river on one side and a sea on the opposite two sides and thus, offers a scenic view to the and one of the significant reasons to visit this place.
Shahpura
There is a Muslim structure and thus, named as "Shahpura" or "Town of the shah" and it's an old site where visitors come to this place to explore this ancient monument. Alongside, there are a few Muslim tombstones can be explored here; two tunnels are also there.
Tumble stones
There is a wide-open space and a few signs of the barracks that fill this vast area, a few herds of goat graze and cashews grow over there. Visitors from all over the nation and outside the nation come to this place to explore the associated rich history.
Things to do near Chapora Fort
Vagator Beach- enjoy the neat and clean, peaceful beach along with restaurants

Chapora Beach- explore the hidden treasure of the Goa and appreciate the beauty during sunset

Lost Paradise Goa - Day Cruise- enjoy floating holiday on the Goan backwaters
Best time to visit Chapora Fort
November to March is the best time to visit the Chapora Fort.
Also Read: An amazing amalgam of splendid rocks, a hiking trail, tempting sceneries and lush green backdrops
How to reach Chapora Fort?
You can plan your trip and create your own route to the city with Adotrip's technically driven circuit planner. Click here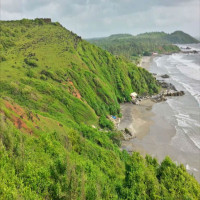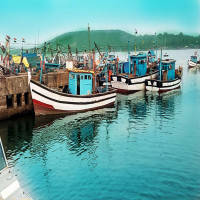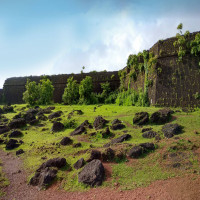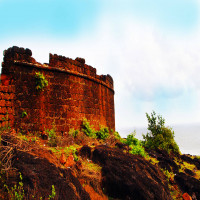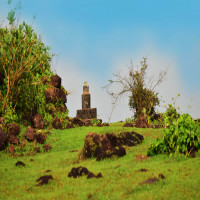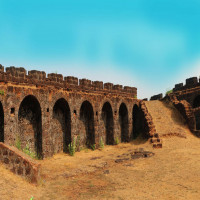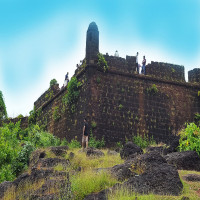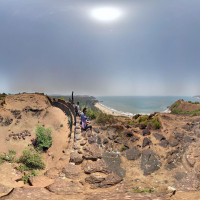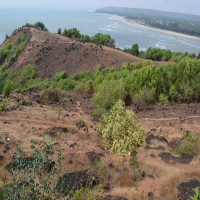 Accommodation
Meals
Transport
Destination
Overall