There is nothing new in knowing that Goa is majorly known for its attractive culture and hippie lifestyle. The food, the culture and especially the beaches of Goa are what people generally get attracted to. Goa is at the same time the right place for people who are fond of noisy places as well as a place of serenity and calmness. And the Ashwem and Arossim beaches are the kinds of places for people who want to chill and unwind themselves in quiet. The very fact that these beaches receive very few people is their major hallmark.
The Ashwem shoreline is a small sandy beach situated toward the north of Morjim. The majority of the travellers can be found on the southern part of the shoreline. The northern end has a small pond with a waterway streaming across the shoreline. The beach is found 21 km. from Mapusa and 33 km. from Panaji. The lagoon surrounded by mangrove and palm trees on both the sides empties itself into the ocean. If you are fortunate, you can find a few flying creatures who go to the lagoon amid low tide to feed upon fish and crustaceans.
Why You Should Visit Ashwem and Arossim Beach
The natural beauty of these beaches gives every reason to people who like to travel for exploring this place. The white and sparkling sands of these beaches along with the lush greenery makes these beaches worth giving a shot.
Places to visit in and around Ashwem & Arossim beach
Mandrem Beach - Undoubtedly this is one of the cleanest beaches in Goa. Situated away from the bustling life of the city this beach is spotted with a number of eateries, shacks etc. It is an ideal destination for those who look for peace. You can start your morning here with some Yoga.
Baga Beach - The liveliness of Baga beach can be observed especially at the night time. However, this beach is very crowded. One can participate in various water sports activities such as windsurfing, jet skiing, canoeing, and swimming.
Banana Surf School - Enjoy the high waves and make your trip memorable by surfing on the seawater. Banana Surf School have wonderful trainers who help the visitors in enjoying the high waves of the water. It is just the perfect way to start your day.
Also Read: The tranquil seashore and the sandy spots of this beach will melt your heart
Things to do at Ashwem & Arossim beach
Go for Day Surfing - Enjoy the pure primal joy in feeling the rush of riding a wave. Here you get to feel the awe and the overall thrilling experience of this place. You can get surf lessons to begin surfing in Goa. Overall it is an amazing experience that is actually a very good opportunity to try.
Best time to visit Ashwem & Arossim beach
November to March is the best time to visit the Ashwem & Arossim beach. During this time, the overall weather is quite great for exploring and sightseeing.
Famous Food and Clothing of Goa
Situated in the tropical region, naturally, the people here tend to wear tropical clothing. On a general basis, the people dress themselves up in cotton clothing. The women belonging to elite society prefer wearing expensive gowns. However, the women of the Hindu community go with the Nav-vari saree. Men prefer wearing modern clothing such as shirts and pants. Coming on to the food, the Goan is simply delicious and is a mix of Portuguese, Hindu and Muslim style cuisine. It is important to note that the people of Goa do use a lot of vinegar and coconut oil while cooking.
How to reach Ashwem & Arossim beach?
By Air - Travelling to Goa by a flight is a great decision. For this, you will need to deboard at Dabolim airport. It is situated at a distance of 29 kilometres away from Panaji. It is quite well connected via some of the major cities like Delhi, Pune, Mumbai, Kolkata, Hyderabad etc.
By Train - Planning to reach Goa via train then the nearest railway station would be Madgao. This station has a good connectivity via other nearby and major cities like Delhi, Pune, Hyderabad, Kolkata etc.
By Road - Travelling to Goa via car with your loved ones is an experience worth remembering. You can easily travel from Indian cities like Delhi, Pune, Hyderabad, Kolkata, Bengaluru. It will take you an approximate time frame of around 37 hrs, 9 hrs, 15 hrs, 44 hrs, 11 hrs respectively. You can consider taking routes via NH 48, NH 50, NH 52.
You can plan your trip and create your own route to the city with Adotrip's technically driven circuit planner. Click here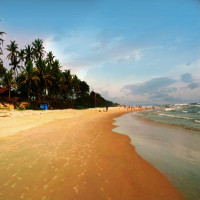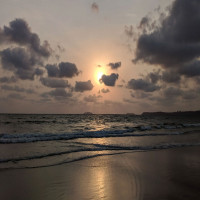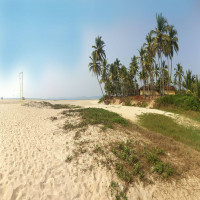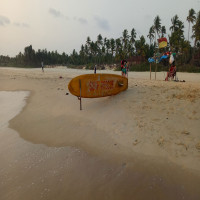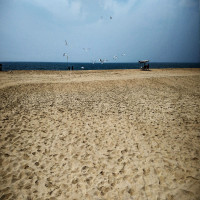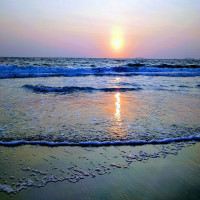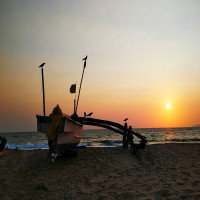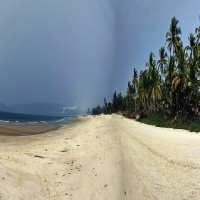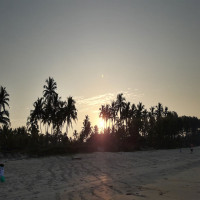 Accommodation
Meals
Transport
Destination
Overall