Beaches of Goa are all people are for, but not everyone is fond of crowded and noisy beaches, some do want to make the most of it and sit and revive themselves. Ashwem & Arossim beach is for those people who want a quiet, clean beach to relax and observe around. The beach is known to a smaller number of people which the actual standout is.
Ashwem shoreline is a small sandy beach situated toward the north of Morjim. The majority of the travellers can be found on the southern part of the shoreline. The northern end has a small pond with a waterway streaming across the shoreline. The beach is found 21 km. from Mapusa and 33 km. from Panaji. The lagoon surrounded by mangrove and palm trees on both the sides empties itself into the ocean. If you are fortunate, you can find a few flying creatures who go to the lagoon amid low tide to feed upon fish and crustaceans.
Places to visit in Ashwem & Arossim beach
Mandrem Beach
Undoubtedly; clean and away from the bustling life of the city and spotted with a number of eateries, shacks. An ideal destination for those who look for peace as this sea is not much crowdy and a good place to start your morning with Yoga.
Baga Beach
Stands among the famous beaches in Goa; liveliness can be observed at the night time. Various shacks are there, however, it turns this Baga beach very crowded. Explore a number of tented areas that is a reason seems busy. Various water sports activities can be enjoyed here like windsurfing, jet skiing, canoeing, and swimming.
Also Read: The soft white sand of this beach comes alive as if expressing the happiness of nature
Banana Surf School
Enjoy the high waves and make your trip memorable by surfing on the sea water. Banana Surf School have wonderful trainers who help the visitors in enjoying the high waves of the water and the waves are just perfect to start.
Surf Wala - Day Surfing
Enjoy the pure primal joy in feeling the rush of riding a wave; feel the awe and get the thrilling experience. Appreciate the wonderful ride, board riders are there to enjoy over here, get surf lessons to begin surfing in Goa. An amazing experience that is actually an opportunity to try.
Things to do at Ashwem & Arossim beach
Beautiful beach with Gold Sand- a walk on the golden sand and no large drop-offs
Wide open spaces- a great sweep of the sand and the Arabian sea
Seafood shack- go to the Seafood shack to enjoy the seafood
Best time to visit Ashwem & Arossim beach
November to March is the best time to visit Ashwem & Arossim beach.
Source: Ian Bundey
How to reach Ashwem & Arossim beach?
You can plan your trip and create your own route to the city with Adotrip's technically driven circuit planner. Click here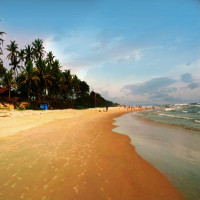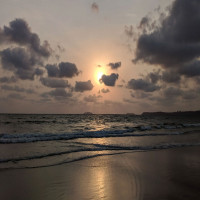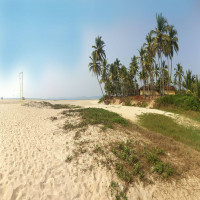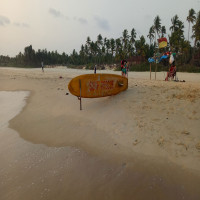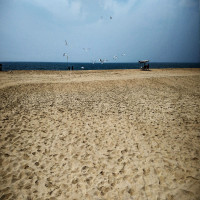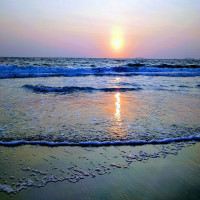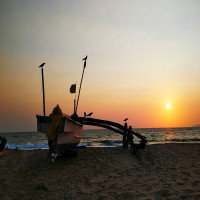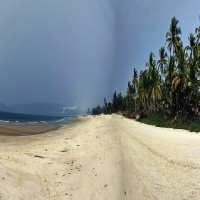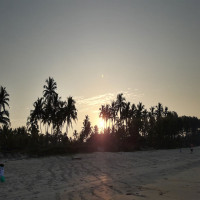 Accommodation
Meals
Transport
Destination
Overall