Located on a plateau, Patnitop is a beautiful location in Udhampur district of Jammu & Kashmir. It is a bloomy hill station which is nice and fresh at the time when the weather is clear of snowfall. One will find lakes and temples and a small town to spend some quality time amidst the green views around. This is a perfect offbeat honeymoon destination which is far from cities and hustle. The stream Chenab flows in closeness to this area. It includes a few meadows encompassed by thick forests of Deodar(Cedar) and Kail(Blue Pine) trees and get serene walks in the midst of conifer forests, wonderful spots for agreeable picnics and stunning perspectives of the Chenab basin and the Pir Panjal range. For comfort, one can visit the delightfully found Nag Mandir at Karlah town. Patnitop's other activities incorporate horse rides and short treks into the encompassing hills. Patnitop, Jammu And Kashmir also draw a lot of visitors when it snows amid winters (January-February). The meadows with their delicate slopes are perfect for skiing and sledging. Skiing courses for beginners are also accomplished here.
Top attractions of Patnitop
Nathatop
The beautiful snow with which the Nathatop is covered specifically during the winter season is an amazing experience to imbibe in your being. Here you can consider to even go skiing in these mountains. Moreover, this place is quite famous for a variety of activities such as paragliding.
Naag Mandir
More than 600 years old, this temple is quite an amazing place to travel to and experience. And during the Naag Panchami festival, you will be encountering hundreds of Shiva devotees who particularly come to this place to pay respect as well as worship the snake King Cobra.
Billow Ki Powri
The Billow ki Powri is a staircase which is carved and made of 270 steps straight out of the mountain. This is a must visit tourist attraction in Patnitop.
Things to do in Patnitop
Skiing
Now skiing is one of the best things to do which you can include in your travel itinerary. And particularly given the whole bunch of slopes it is one of the most ideal locations for people to go for indulging themselves in skiing activities.
Also Read: Offer yourself an escape into the mystical Himalayas
Paragliding in Patnitop
Now if you are looking for some really interesting things and options to invest your time in then paragliding is the kind of activity which you must indulge yourself. This will surely help you in making some really unforgettable memories with your loved ones.
Visiting Kud Park
Kud Park located in Patnitop is one of the most beautiful tourist attractions in Patnitop where you can take your loved ones to spend some really fruitful and quality time. Here you will just love to get your hands on some "Patisa" which is what Patnitop as a tourist destination is quite famous for.
Best time to visit Patnitop
The months from May to June are particularly quite a pleasant time to visit with your loved ones.
How to reach Patnitop?
By Air – The nearest airport is specifically located in Jammu making your travelling quite seamless if you are thinking about visiting this place by air.
By Train – The nearest railway station from Patnitop is situated in Udhampur. Thus, travelling to this place by train is also a valid option to consider.
By Road – By road, you can also visit this place on a local bus or taxi as well.
You can plan your trip and create your own route to the city with Adotrip's technically driven circuit planner. Click here

Hill Station

Jammu And Kashmir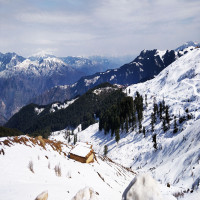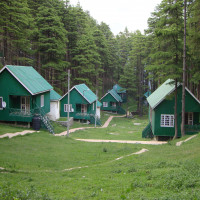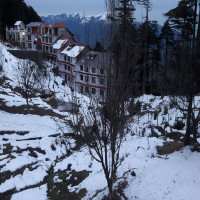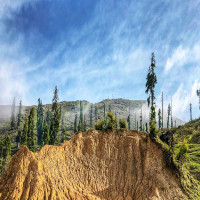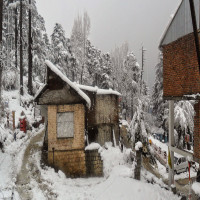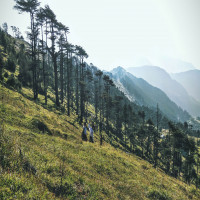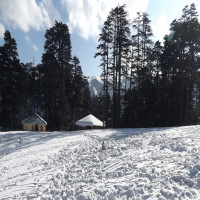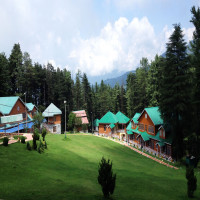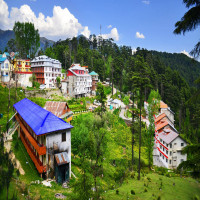 Accommodation
Meals
Transport
Destination
Overall