Mighty river Indravati flowing hard and fast without any distraction or plasticity. Chitrakoot waterfall is like a trailer of the film of Niagara Falls. It will take you down that route which is so pure and heavenly that you will forget everything else. The misty ambience and chilling current of water make this place one of its kind.
Chitrakoot Waterfall is located in Bastar region of Indian state Chhattisgarh. On the adventure of River Indrabati through thick vegetation on the plain in Chhattisgarh, the water of the river drops with a height of 93 feet and construct this wonderful waterfall at Chitrakoot. It is only 38 kilometers west of Jagdalpur.
Top attractions of Chitrakoot Waterfall
Tirathgarh waterfall
It's another waterfall can be viewed along with the Chitrakoot Waterfall, the beauty of the waterfall will make you surprise for sure as it offers an enthralling view of the destination.
Jagdalpur
Sited on a distance of 38 km. to the northwest of Jagdalpur; adore the scenic beauty of the place. The picturesque view of the village captures millions of hearts every year.
Also Read: A place which is an incredible combination of fun & travel
Indravati River
Take a plunge in the Indravati river where you would see the cliffs of the river; it offers a wonderful view at the time of monsoon season. View the river flood as the water level goes high during the monsoon.
Things to do near Chitrakoot Waterfall
Bharat Milap Temple- visit the temple and take a parikrama of Kamadgiri
Ganesh Bagh- a beautiful temple also known as mini-Khajuraho
Kalinjar Fort- unravel the hidden secrets amid the architectural ruins of the oldest monument
Source: HISTORY TV18
How to reach Chitrakoot Waterfall?
You can plan your trip and create your own route to the city with Adotrip's technically driven circuit planner. Click here

Natural Beauty

Chhattisgarh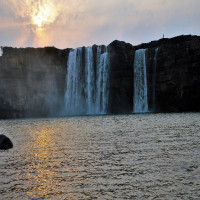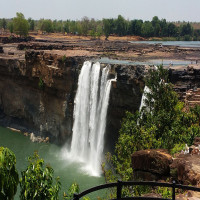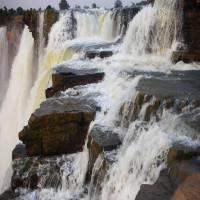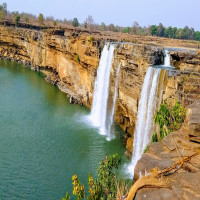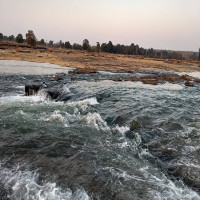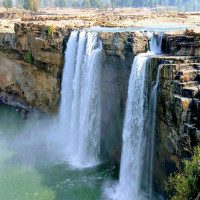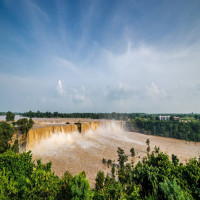 Accommodation
Meals
Transport
Destination
Overall