Long Beach Walks are Passé, Time to Explore Long Beach Drives!
Driving on a beach is a thought that sounds exhilarating but experiencing the same in reality is even more thrilling! If the thought has excited you then this place can be your next vacation spot. Head towards Kannur District in Kerala to witness a beautiful and the longest drive-in beach in Asia, Muzappilangad Beach.
Muzappilangad beach has a firm beach shore where one can even drive a car. The stretch is about 4km long and driving on it along the waves is a satiating experience. One has to pay a fee to take the vehicle on the beach shore which is not more than Rs 50. After paying the fees you can enjoy a drive along the beach shore till sunset. You can also experience a lot of water sports too, such as paragliding, parasailing, powerboating and catamaran ride on Muzappilangad beach.
Places to visit near Muzappilangad Beach
Sree Koormba Temple is another most visited sight and the highlight of Muzappilangad village. Every year in the month of March a three-day festival is held in the temple wherein a grand procession takes place in the village, which is a delight to watch.
Things to do on Muzappilangad Beach
Driving: One cannot drive a car on a beach shore because the sand at most beaches is not firm and tyres sink in the sand, but that's not the case with Muzappilangad Beach. So if during your stay here you are heading out for a sunbath at a beach don't forget to take your car along!
Swimming: You can safely swim along the shore of Muzappilangad beach as the solid rocks obstruct the deep currents from reaching the shore.
Local Cuisines: You will find a lot of snacking stalls around the beach that will serve you with freshly prepared Malabarian cuisines and fish snacks.
Best Time to Visit Muzappilangad Beach
Any time of the year is good to visit the beach. People only avoid visiting the beach during monsoons as it is too humid there on the beach. Considering this fact one can plan a visit anytime from September to March.
How to reach Muzappilangad Beach
By Air: The nearest airport to Muzappilangad beach is Calicut International Airport, which is about 102 km away. You have to take the local transport such as state buses or taxis to reach the beach.
By Road: Travelling by road is a great idea but only if you have enough time to travel for long hours. One will get to witness exotic green landscapes in the journey to admire.
By Rail: The nearest railway station to Muzappilangad beach is Kannur which is 15km away. One can take local transport to reach the beach.
You can plan your trip and create your own route to the city with Adotrip's technically driven circuit planner. Click here.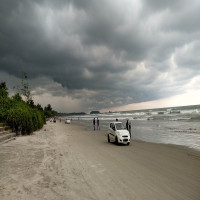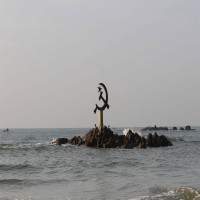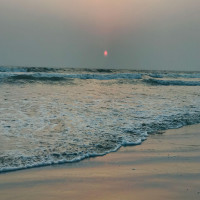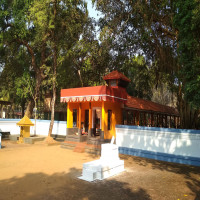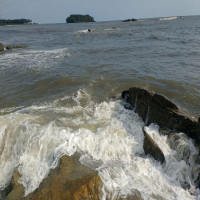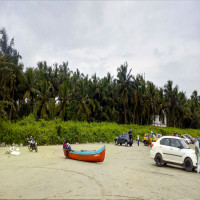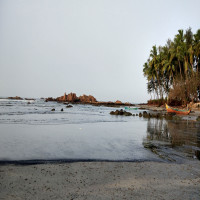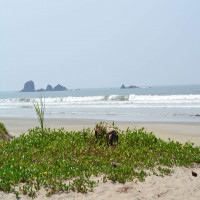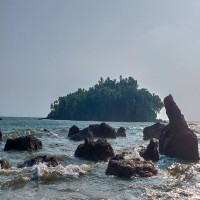 Accommodation
Meals
Transport
Destination
Overall