The Tso Kar Lake is quite an enchanting travel getaway. It is also known as the Popular white lake and is a very peaceful travel getaway. Here you can also find nomadic families which live around here. Furthermore, this place is quite heaven-like for bird lovers. And the tourists can also find a wide variety of birds like Brahmin ducks, bar-headed geese etc.
Top attractions of Tso Kar Lake
Markha Valley
This place is one of the most amazing places to visit especially for trekking purposes. This place is definitely not for the faint-hearted people as the terrain here can be really treacherous for even the adventure seekers.
Hemis National Park
The Hemis National Park is situated on the west bank of Indus river. This park is named after a 400-year-old Hemis Gompa. For the people who are spiritually inclined, this place is just really stunning to explore.
Kiagar Tso
The Kiagar Tso is situated in the Rupshu Valley which is situated in Ladakh. It is basically a saline lake which has been surrounded by an amazingly wide variety of fauna and flora. For nature lovers, this place is really great to experience.
Things to do around Tso Kar Lake
Visit Hampta Pass
The Hampta Pass is quite an ideal trek for the people who are doing trekking for the first time. The scenic views of this place are really mesmerizing.
Also Read: A Valley that's Guarded by the Local Tribes
Deo Tibba
Deo Tibba is one of the highest peaks of Pir Panjal range. This 6000-meter summit is undoubtedly a dream for many mateur as well as amateur trekkers.
Best time to visit Tso Kar Lake
The summer season is th best time to visit Tso Kar Lake as this is the best time for sightseeing and exploring this place to its full immensity.
How to reach Tso Kar Lake?
By Air - The closest airport is situated in Jammu. From there you would need to get a cab or some other means of transportation to reach Tso Kar Lake.
By Road - The Tso Kar is situated at an approximate distance of around 160 km south of Leh. And the lake is situated at a distance of 35 km east of Srinagar. You can consider visiting Tso Kar Lake via road.
By Train - The nearest railway station is the Ahju Railway station. From there you will need to get a cab or some other means of transportation to your destination.
You can plan your trip and create your own route to the city with Adotrip's technically driven circuit planner. Click here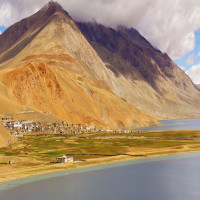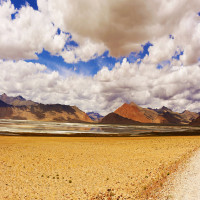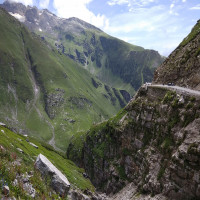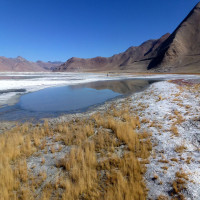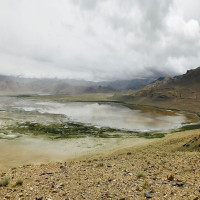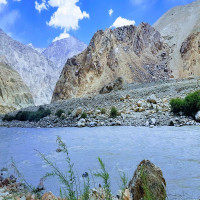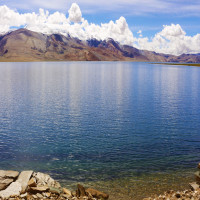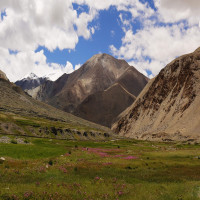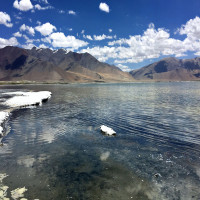 Accommodation
Meals
Transport
Destination
Overall