The Changthang is really an amazing tourist attraction to explore. The scenic beauty of this wildlife sanctuary is quite amazing. This wildlife sanctuary stretches approximately 1,600 km east into Tibet. It also needs to be seen that the overall climate of Changthang is relatively poor and here you must expect rains and thunderstorms at any time of the year.
Top attractions of Changthang Wildlife Sanctuary
Pangong Lake is undoubtedly one of the most amazing tourist destinations to visit. This is basically a glacial lake which is around 150 kilometres long in length and is located at an approximate height of 4350 metres. Travelling to this lake will be a decision which you won't regret. Read More..
Khardungla Pass
The Khardungla Pass is one of the most high-altitude motorable roads situated all across the world. And when on a road trip the picturesque views of this destination will simply excite you immensely.
The Tso Moriri Lake is quite a subtle tourist attraction to visit around Changthang Wildlife Sanctuary. The vastness of this place which has been settled under the immense sky is strikingly beautiful and adorable. Read More..
Things to do in Changthang Wildlife Sanctuary
The exuding charm of the Nubra Valley is quite vibrant to experience. Moreover, here you will be coming across some of the most amazing natural views of the beautiful wonders around you. Read More..
Also Read: The perfect scenic destination to dwell your mind and soul
The Shanti Stupa is significantly charmed with some amazing Buddhist statues. And this place stands with an amazing might on a hill in Leh. The beauty of this place will simply captivate you and help you in attaining peace within yourself. Read More..
It is an ancient Buddhist monastery in Ladakh and has many temples. Moreover, there are many devotees who visit this place on a yearly basis. Read More..
Best time to visit Changthang Wildlife Sanctuary
The months from June to September is the best time to visit the Changthang Wildlife Sanctuary. The overall temperature during this particular time is quite good for sightseeing as well as exploring around.
How to reach Changthang Wildlife Sanctuary?
The Changthang Valley can be reached with the help of a taxi from Leh. And one can also try and reach the sanctuary via the route from Manali to Srinagar. And no matter which route you take you will be coming across some really fascinating views of this place.
You can plan your trip and create your own route to the city with Adotrip's technically driven circuit planner. Click here

Wildlife

Jammu And Kashmir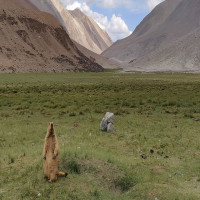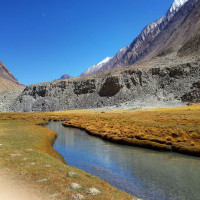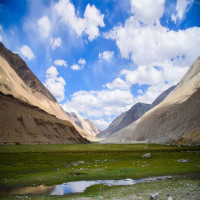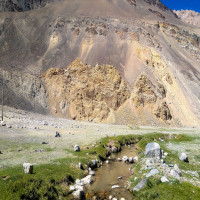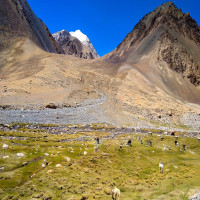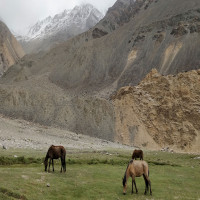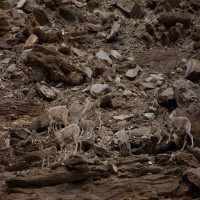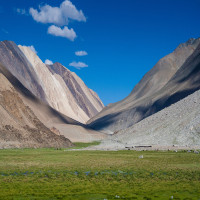 Accommodation
Meals
Transport
Destination
Overall