Tso Moriri is more or less a twin to the Pangong Lake. What is really interesting is the fact that this lake is a twin to Pangong Lake. What is really interesting about this lake is the fact that this lake offers an amazing sense of peace and tranquillity. The enchanting Tso Moriri lake is surrounded by the barren hills with the backdrop of the beautiful snow-covered mountains. And since it is the lesser-known of the two lakes it is quite an amazing destination to explore and visit. However, one must see that this place has been tucked away in the remotest parts of the country which makes Tsi Moriri one of the perfect stargazing sights. What is interesting to know is the fact that the Tso Moriri has been particularly declared as a wetland reserve.
Top attractions of Tso Moriri
Karzok Gompa
The Karzok Gompa is fundamentally a Buddhist monastery which belongs to the Drukpa Lineage. This place is specifically located in the Korzok village which is located on the northwestern bank of Tso Moriri which is in Leh District, Ladakh. Situated at around 4,560 metres this place even houses a Shakyamuni Buddha and other statues. Moreover, this place is home to about 70 monks.
Tso Kiagar Lake
There is no doubt that this lake is a spellbinding place to visit along with your loved ones. The natural scenic vistas of this place are really amazing to explore and discover. You won't be regret visiting this place.
Khargok Fort
This place is really a gem of a place for the history buffs. The ancient vibe which this place has is literally amazing to explore. If you ever visit Tso Moriri then you should definitely be discovering this place.
Things to do in Tso Moriri
Visit Kyun Tso Lake
The wide expanse of this lake is quite amazing to experience. You should definitely be visiting this place and experience it in all its immensity along with the scenic natural vistas.
Also Read: An epic tourist attraction to explore
Visit Matho Monastery
The Matho Monastery is one of the historical places to visit and explore. What is really interesting about this monastery is that it is believed to be about 500 years old. Moreover, this monastery was founded by the Lama Dugpa Dorje and is particularly located in the Indus River Valley. And hey did you know that this place also houses a small museum which has been located inside the Monastery complex.
Sun Temple
It is quite a popular religious place to visit for the Hindus which is in Ladakh. Moreover, it is believed that this temple was also built by King Lalitaditya for honouring the Sun God.
Best time to visit Tso Moriri
The summer season is the best time to visit Tso Moriri. During the summer season, the overall temperature remains quite cool and is really good for sightseeing.
How to reach Tso Moriri?
By Air - The nearest airport is Kushok Bakula Rimpochee. From there you would need to get some means of transportation to reach your destination.
By Road - To reach Tso Moriri from Leh via road you will have to catch a route via Upshi - Chumathang - Mahe route. Tso Moriri Lake which is also connected from Pangong lake directly via Chusul - Tsaga La - Loma - Mahe route etc.
By Train - The nearest railway station from Tso Moriri is the Srinagar railway station. It is situated at a distance of 600 km and from there you would need to get a cab or some other means of transportation.
The nearest Railway Station from Tsomoriri is Srinagar Railway Station, located at a distance of 600 Kms from Tsomoriri.
You can plan your trip and create your own route to the city with Adotrip's technically driven circuit planner. Click here

Natural Beauty

Jammu And Kashmir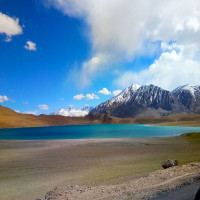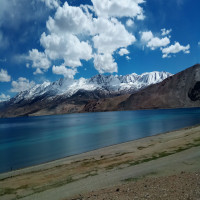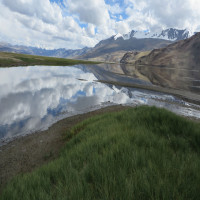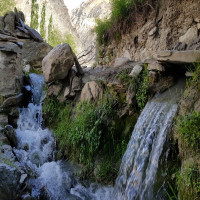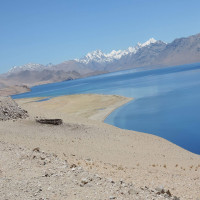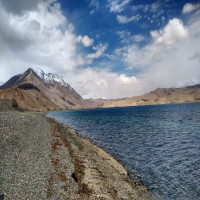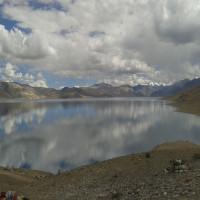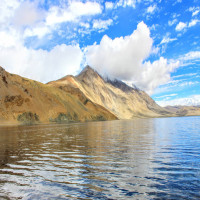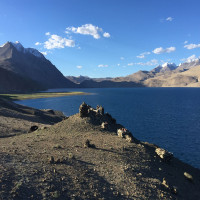 Accommodation
Meals
Transport
Destination
Overall