Khilanmarg, Jammu & Kashmir, India, is a small valley about 6 kilometres away from the Gulmarg. The meadow, carpeted with flowers in the spring, is the site for Gulmarg's winter ski runs and offers a view of the surrounding peaks and over the Kashmir Valley. It's a 600 metres ascent from Gulmarg to Khilanmarg.
Top attractions of Khilanmarg
Alpather Lake
Situated at a distance of 13 km from Gulmarg this lake is one of the most amazing tourist destinations to explore. Located at the foot of the Apharwat peaks this lake stays frozen during the winter times.
Gulmarg
This place is located quite nearby Khilanmarg. It is like that there is a boon of nature upon this place. This tourist attraction witnesses a lot of snowfall during the winter season. And the scenic views of this place are quite magnificent.
Also Read: This is the kind of place where dreams get dreamier giving you an opportunity to quench your thirst for adventure.
Ferozpur Nallah
The Ferozpur Nallah is quite an interesting travel destination to visit along with your loved ones. The whole views of this place are out and out quite exquisite. Moreover, what is worth knowing about this place is the fact that this Nallah is quite known for trout fishing and owing to which attracts a great number of tourists and local people alike.
Things to do in Khilanmarg
Ride Gondola Cable Car
The Gulmarg Gondola is considered as one of the main tourist attractions of Gulmarg. What is an interesting fact worth knowing is that it is the second highest cable car all across the world.
Skiing
Skiing along with snowboarding are two of the main activities which people generally enjoy in Gulmarg. There is no doubt that Gulmarg is quite a popular skiing spot located in India. Furthermore, there are many ski resorts serving various kinds of facilities to the tourists.
Visit Shrine of Baba Reshi
Built in the 13th century this shrine belongs to a well-known Muslim saint who was known as Baba Payam-Uddin who passed away in this very place during the year of 1480.
Best time to visit Khilanmarg
The best time to visit Khilanmarg is during the winter season. As during this time the weather is quite good for sightseeing.
How to reach Khilanmarg?
The valley of Khilanmarg has its own bus station along with the railway station and an airport as well. And the nearest railway station and the airport are located in the Jammu and Srinagar. However, what needs to be seen is the fact that there is no specific direct road connectivity. So, while travelling you would need to keep that fact in mind.
You can plan your trip and create your own route to the city with Adotrip's technically driven circuit planner. Click here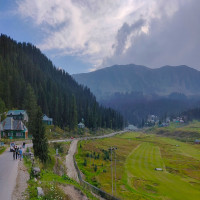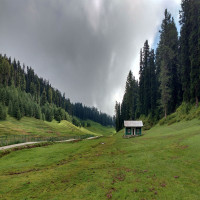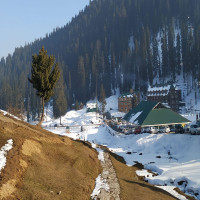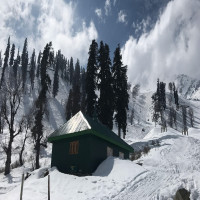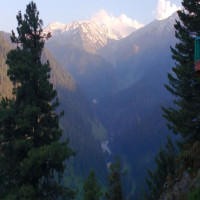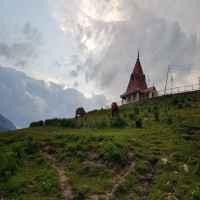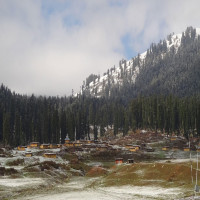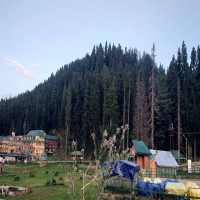 Accommodation
Meals
Transport
Destination
Overall