Sanasar are the two small villages of Sana and Sar in the Jammu province. These were named after the small local lakes which were known as Sana and Sar and are located at a distance of 20 km west of the Patnitop, Udhampur district on the national highway. There is a nearby mountain range which is also known as the Shanta Ridge. It is situated at an altitude of around 2,800 metres. And while it's making no mortar was particularly used to join these stones of the temples.
Places to visit in Sanasar
Naag Mandir
The Naag Mandir is located near the Patnitop. It is said that this temple is around 600 years old. And during the Naag Panchami festival, this temple sees hundreds of Shiva devotees who throng this temple to pay their respects and worship the snake king cobra.
Shank Pal Temple
The Shank Pal Temple is located at an altitude of around 2,800m. It is considered that this temple is around 400 years old. And it particularly takes a 5-hour trek from Sanasar to reach this temple. Furthermore, it is interesting to know that no mortar has been used to join the stones of this temple.
Also Read: A place which is an incredible combination of fun & travel
Suri Kund
The Suri Kund is basically a small pond which is located on the Shank Pal ridge. This place is located at a distance of 2km from the Shank Pal Nag temple itself. Furthermore, it needs to be seen that for any regular person it would be taking at least a 7-hour long trek to reach this destination.
Things to do Sanasar
Go Rock Climbing in WAC
Situated amongst the high conifers, the rocky regions of the Sanasar are quite famous for the rock climbing and trekking activities.
Go Shopping
If you visit Sanasar then there is a possibility that you may not find too many options here for shopping. However, for a great shopping experience, one can head to the nearby towns of Jammu and Patnitop.
Go Rappelling
You should definitely go and experience rappelling as it allows you to enjoy a 25-foot over the edge descent which lands on the rock face with the proper assistance of a rope.
Events and festivals in & around Sanasar
Hemis Festival
It is known that the Hemis Gompa is one of the largest as well as the richest monastery in Kashmir. On this festival, there is a state holiday and is celebrated to commemorate the birth anniversary of the founder of Tibetan Buddhism Shri Padmasambhava.
This festival is particularly celebrated not just in Jammu but all across the country. This day is celebrated as the onset of New Year by the Sikhs in India. And it also marks the beginning of the harvesting season in India. And in Kashmir, it is celebrated with a great level of enthusiasm among the people. Read More..
Tulip Festival
There are hundreds of Tulip gardens in the Kashmir region. During the spring season, the state flourishes with a wide variety of Tulips. And it can be said that the sight of these tulips is a sight to behold and is simply quite breathtaking. This festival takes place at the Indira Gandhi Memorial Tulip Garden in Srinagar, Kashmir.
Best time to visit Sanasar
The best time to visit Sanasar is from the months of May to June and September to October. This time is quite ideal for sightseeing.
How to reach Sanasar?
By Air: Thinking about flying to Sanasar? Then it would be convenient for you to take direct flights to Jammu Airport and then from there you will need to get a cab or some other means of transportation to reach Sanasar.
By Road: Sanasar has a well-connected system of roads. Therefore, it can be easily accessed. You can either hire a direct cab or use public transport to reach Sanasar.
By Rail: Jammu Tawi railway station is the nearest railhead to Sanasar at a distance of about 132 km. Once you have reached the station, you can hire a cab or get a bus to reach your destination.
You can plan your trip and create your own route to the city with Adotrip's technically driven circuit planner. Click here

Natural Beauty

Jammu And Kashmir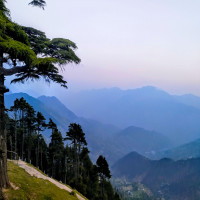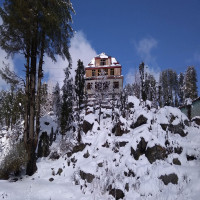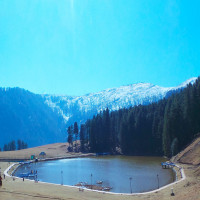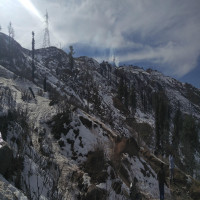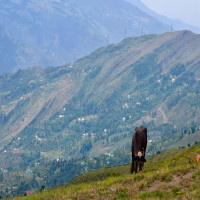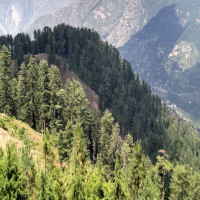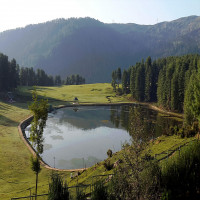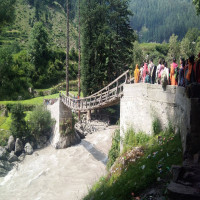 Accommodation
Meals
Transport
Destination
Overall