The other name of Lamayuru Monastery is Yungdrung Tharpaling Monastery. It is one of the most ancient monasteries of Ladakh. And if the legend is to be believed then approximately 127 km from west of Leh there was a big lake during the time of Shakyamuni Buddha. It is said that this lake is also home to many Nagas as well.
Moreover, it is said that when Arahat Madhyantika visited the lake at Lamayuru and made offerings to the Nagas, he made a crack into the ground of the lake with his walking staff so that the water could leak out. Furthermore, he had also prophesied that in future the teachings of the Sutra and Tantra unified will be flourishing in this particular place.
Top attractions of Lamayuru Monastery
Moonland
The Moonland is quite an interesting landscape near Lamayuru situated on the Leh-Kargil Road which. It is believed that the scenic landscapes here resemble the radiance like that of the moon. It was owing to this fact that the name of this monastery came out as Moonland.
Wanla Gompa
It is the sub-monastery of the Lamayuru which is known for providing shelter along with the basic necessities to the caretaker monk who is specifically responsible for performing the daily rituals. The main image of the temple features Avalokitesvara in an 11-headed form which is not less than a mystical thing to see and experience in itself.
Also Read: A destination which is all about history & acoustics!
Things to do in Lamayuru Monastery
Uleytokpo
Uleytokpo is quite popularly called as the western base camp for the tourists and travellers who are en route to Ladakh. This place is no less than a paradise for people who love travelling.
Experience Yuru Kabgyat
Yuru Kabgyat is a two-day festival which is considered as one of the major festivals in Ladakh's calendar. During Yuru Kabgyat, there is a great dance performance which depicts the essential teachings of Tibetan Buddhism.
Best time to visit Lamayuru Monastery
The best time to visit Lamayuru Monastery is between the months of July and August as this is the time when Yuru Kabgyat takes place. Moreover, it is a great time for sightseeing as well.
How to reach Lamayuru Monastery?
By Air - Lamayuru doesn't have an airport of its own. However, the nearest airport is situated at Leh which is located at an approximate distance of 125 km. From there, you will have to hire some means of transportation to reach the Lamayuru Monastery.
By Road - Lamayuru is quite well connected with the overall road network. One can take frequent buses which run on this route from cities like Udhampur, Jammu, Srinagar and Leh. You can travel in one of them for the purpose of reaching your destination.
By Train - This place doesn't have a railway station of its own. The nearest railway station is located at Jammu and from there you will need to hire a cab or some other means of transportation to reach your destination.
You can plan your trip and create your own route to the city with Adotrip's technically driven circuit planner. Click here

Cultural

Jammu And Kashmir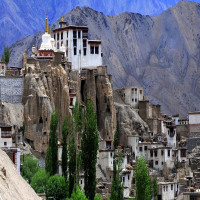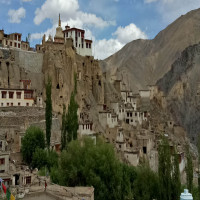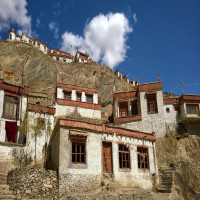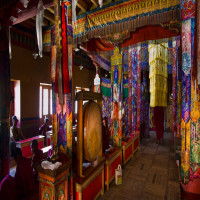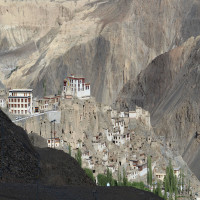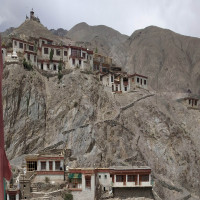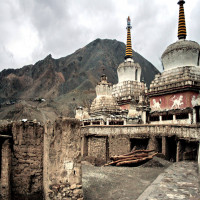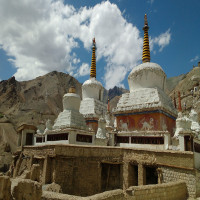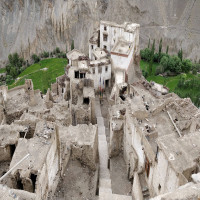 Accommodation
Meals
Transport
Destination
Overall