It is fairly easy to lose track of time in this mystical destination called Sonamarg. The natural beauty of this place is amazing. Here, you get to explore the wonders of nature big time. The conifers make the whole mountains appear really radiant. The snow which covers the beautiful browns of the mountains amazingly makes for a picturesque scenery to explore, cherish and experience.
Places to visit in Sonamarg
Thajiwas Glacier - Sonamarg which literally means "meadow of gold" carries its own charm. Being full of snow, this glacier is one of the most enchanting travel destinations to visit in Jammu and Kashmir. Located at a distance of 3km from the town and situated at an approximate height of 9,186 feet this place is quite lovely to observe the charm of snow along with its picturesque Kashmir Valley.
Zoji-La-Pass
This beautiful pass is what brings together the Kashmir Valley and Ladakh. The Zoji-La Pass is located at an altitude of around 3528 m above the sea level. This place is simply incredible to experience and cherish with your loved ones.
Vishansar Lake
Situated a little outside Sonamarg, the turquoise blue waters of this lake are surrounded by a lush green meadow along with the silver mountains. These mountains are situated at a tantalizing distance. It is quite a great place when it comes to cherishing some really amazing memories with your loved ones.
Also Read: A place sprinkled with many temples along with 19th-century British churches
Things to do in Sonamarg
Try white river rafting which is no less than an adventure ride. This ride is captivating enough to give you an adrenaline rush which is what most people like about this activity. You can also consider going for a long rafting expedition which starts from Baltal and ends at Shutkari Bridge located at Sonamarg.
Experience the Nilagrad River which is known for its healing powers. This river is highly revered. A lot of locals come here every Sunday just for the purpose of taking a dip into its holy waters.
Visit Krishnasar Lake
The Krishnasar Lake is located at a height of around 3801m above the sea level. The picturesque scenes from this place are totally mesmerizing. Surrounded by dense alpines, this place has a very cool and pleasant atmosphere. People visit this place quite frequently for fishing and to enjoy other water activities.
Events and festivals in & around Sonamarg
A Shikara ride is one of the most relaxing rides of a holiday in Kashmir. It needs to be seen that the Shikaras are long water boats which are gathered in the Srinagar lakes and the whole program is organized by the government which is specifically for the purpose of tourists entertainment. Read More..
The Amarnath is undoubtedly one of the holiest and significant pilgrimages for the Hindus and is travelled by lakhs of people on a yearly basis. This is fundamentally a spiritual journey for the tourists which is organized by the government with Shree Amarnath Shrine Board. Read More..
During this festival, a colourful dance is performed by the monks. The whole performance is quite appealing to the eyes. And the vibe of this place is also quite amazing. Furthermore, this festival is celebrated regarding the birthday of a Tibetan saint-scholar who was named Tsongkhapa and who was also greatly known for his Buddhist teachings. Read More..
Best time to visit Sonamarg
The months from April to October are the best time to visit Sonamarg. During this time, the overall temperatures are quite pleasant for sightseeing activities.
How to reach Sonamarg?
By Air - Srinagar International Airport is one of the major airports. The airport is located at an approximate distance of 70 km away from Sonamarg. From there you will either need to catch a cab or some other means of transportation to reach your destination.
By Road - The overall connectivity via road is quite good. So, if you are thinking about travelling via road then it would be a comfortable experience for you.
By Train - The closest station is the Jammu Tawi Railway Station. From there, you will need to get a cab or some other means of transportation for the purpose of reaching your destination.
You can plan your trip and create your own route to the city with Adotrip's technically driven circuit planner. Click here

Hill Station

Jammu And Kashmir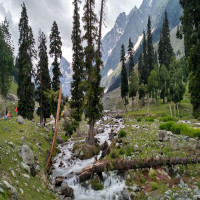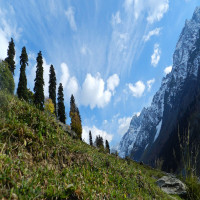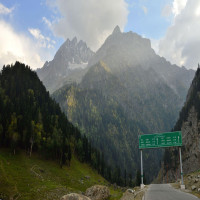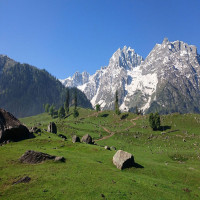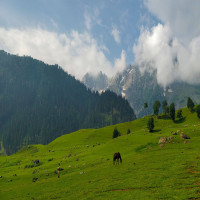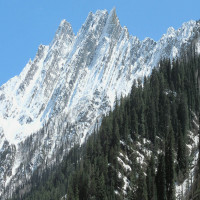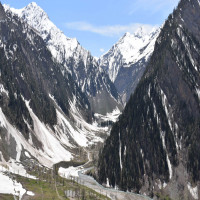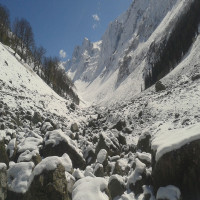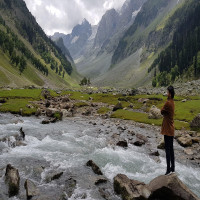 Accommodation
Meals
Transport
Destination
Overall