Nestled in the western ghats of Karnataka, this fort is located in Thirthahalli, Shimoga. Whether it's history buff, the tourist or the locals, the fort has been less known ad underestimated. The Kavaledurga Fort was originally built in the 9th century and then it was restored by the other successors of the town. While you will give a walk to the fort, you come to know how intelligently the fort was designed and built.
Top Attractions in Kavaledurga Fort
Srikanteshwara Temple
This majestic temple of Kavaledurga Fort is one of the three remained temples. It is located in the centre of the fort. The temple consists of huge pillars with beautiful carvings. Such a historic gift to us!
Kashi Vishwanath Temple
This holds a significant uniqueness where you will find the doors of the temple are designed in the form of Islamic architecture. such blend shows the unity during the the-then era.
Also Read: About One Of The Important Places Of India
Remains
Once you are in the beautiful Kavaledurga Fort, you will be mesmerized to see some objects that were being used in the era. Such objects are swimming pools, horse stables, five-burner stone stove, pooja room etc.
Activities to Do in Kavaledurga Fort
Photography
Such an amazing fort that is left by our ancestors, capture them and keep it with you forever. You will get to click some amazing picture of Kavaledurga Fort.
Roam around thick greenery
The Kavaledurga Fort has got the amazing spot to be with. Such thick forestry gives an amazing touch to the beauty of gigantic Kavaledurga Fort. once, while you are trekking within the temple, you cannot stop yourself by rolling your eyes.
Best Time to Visit Kavaledurga Fort
While Karnataka is considered to be one of the humid regions of India, you can refer monsoon or winter months to explore the Kavaledurga in Thirthahalli, Shimoga.
How to Reach Kavaledurga Fort
By Air- The nearest airport is Mangalore International Airport that majorly serves the Karnataka state and including overseas. The airport is well-served with India's and world's best airline services.
By Rail- The nearest railway station is Shimoga Town Railway Station. After reaching the station, you can take a bus or cab service to reach Thirthahalli. The road journey may take one hour or some.
You can plan your trip and create your own route to the city with Adotrip's technically driven circuit planner. Click here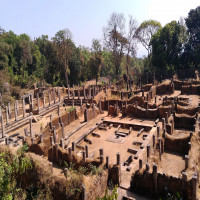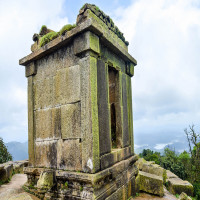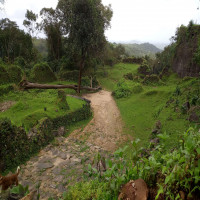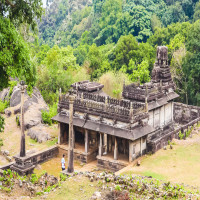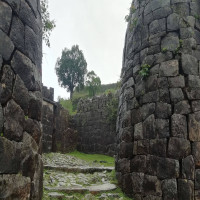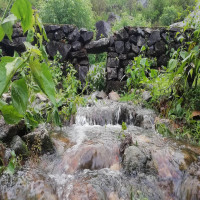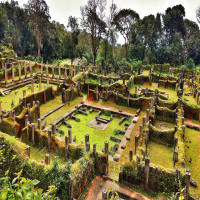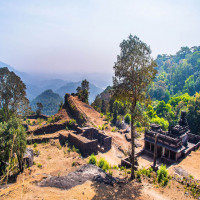 Accommodation
Meals
Transport
Destination
Overall