The lush green on the banks of Renuka Lake keeps you dwell here for most of the time. Apart from the utter serenity the edgy banks of Renuka Lake, you will also come across to mystic mythological stories attached to the lake. Surrounded by dense forest, the overall spectacle offers a healing hue to the environment. The Renuka Lake is located in the Sirmaur district of Himachal Pradesh, India.
Top attractions in Renuka Lake
Renuka Fair
The Renuka Fair of Renuka Lake is one of the most happening things you will ever indulge. The fair organized on an international level. There is a very interesting story behind celebrating the Renuka Fair. The fair is celebrated on the eve of Prabodhini Ekadashi. This is a five-day festival.
Mini Zoo
Dwell around the wildlife creatures that are lovely and awestruck. Right from the jackal to the glamorous and beautiful deer, you will get to enjoy nature's best creatures in the zoo.
Things to do in Renuka Lake
Boating
Riding the boat is one of the enjoyable activities on the lake.this is an amazing way to view the beauty of Sirmaur.
Also Read: About the natural bliss that will blow your mind
Lion Safari
Also, you can enjoy the lion safari and meet those mysterious creatures of the Renuka Lake.
Best time to visit Renuka Lake
If you want to explore this fascinating place, you will have to the time of summer that will let you enjoy fully in the pleasant weather. Though you want to specify the exact time, then visiting during March-May will be preferred time.
How to reach Renuka Lake?
Air: Kangra Airport and Chandigarh Airport are the nearest airport to the Renuka Lake.
Rail: The nearest railway station is Kangra Mandir Railway Station. Also, from Chandigarh Railway Station, the lake is quite close.
You can plan your trip and create your own route to the city with Adotrip's technically driven circuit planner. Click here

Natural Beauty

Himachal Pradesh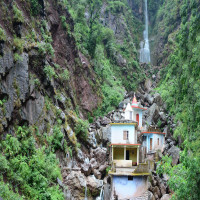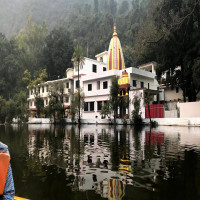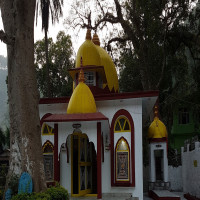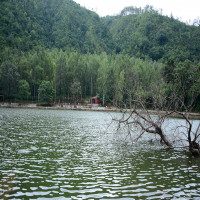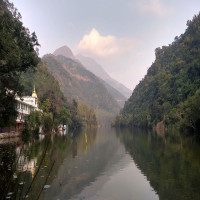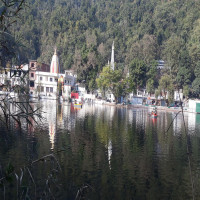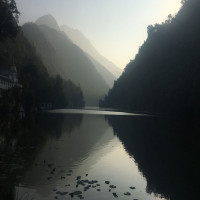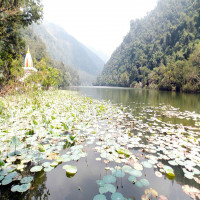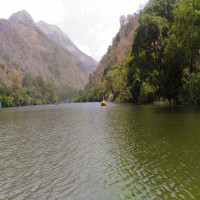 Accommodation
Meals
Transport
Destination
Overall