Hails from the Gupta Dynasty, Undavalli Caves is situated at Guntur, Vijayawada in Andhra Pradesh. A beautiful creation of architecture is the living proof of the gone years artistic work in the form of sculptures.Tirthankara Sculptures, Jain abode and the tiny sculptures of lions and elephants are the carved decorations of the cave. A major throwback from the 3rd to 4th centuries. A history buff, world explorers or just roamers, the place is ready to woo you.
Top attractions in Undavalli Caves
The Jain Abode
Beautiful and edgy jain sculptures say a lot more about the history. Get yourself involved to such mystic place.
The Buddhist Sculpture
Apart from Jain sculptures, you will also notice some of the finest works of Buddhist sculpture to know the expansion of Buddhism.
Also Read: Krem Liat Prah Cave
The architecture
All in all, the entire cave is carved with rock-cut architecture that tells gives a proof of monolithic era.
Things to do near Undavalli Caves
Boat riding
The Undavalli Caves is situated near Bhavani Island where you can enjoy a whole lot of activities right from boat riding to Jet Skiing.
View to the Lush Green
While you are visiting the cave, you cannot ignore the lush greenery that surrounds the cave. The endless view is mesmerizing!
Best time to visit Undavalli Caves
One of the significant and remarkable tourist spots of Andhra Pradesh, it is best visited during the winter months as Andhra Pradesh considered one of the hot & humid places.
How to reach Undavalli Caves?
Andhra Pradesh is a well-interconnected with other regions of the state. Undavalli Caves is located on the Vijayawada Road that can easily be reached by local modes of transport such as buses, taxis etc.
Also, the nearest railway station is the Vijayawada Railway Station and from there you can take local buses or taxis to reach the Undavalli Caves.
You can plan your trip and create your own route to the city with Adotrip's technically driven circuit planner. Click here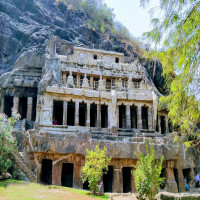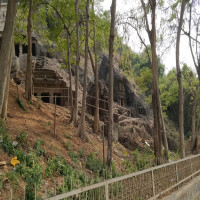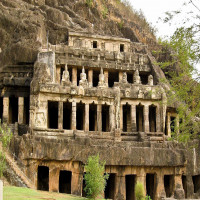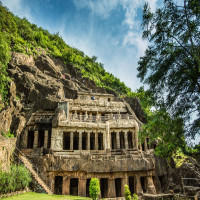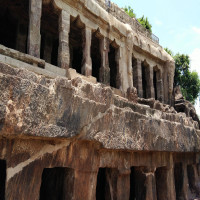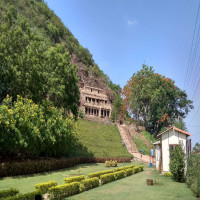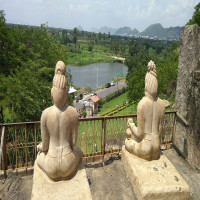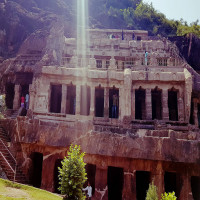 Accommodation
Meals
Transport
Destination
Overall