The beautiful and magnificent Bhavani Island is surrounded by the Krishna River at Vijayawada. Are you the one who loves to explore water world? Then, the place is yours! The abundant deep greeneries to the banks of the river will let you view the diving view. It is one of the best treats from the nature. The experience gets more joyful when with bright sunrise.
Top attractions in Bhavani Island
Migratory Birds
The island can be witnessed with a flock of migratory birds that is ultimate delight to your eyes.
Kanaka Durga Temple
The Kanaka Durga Temple is dedicated to the goddess Durga. You can feel the utmost faith in the temple.
Things to do in Bhavani Island
Boat Riding
Once you are at Bhavani Islands, you will love to explore to the fullest. The boat riding includes Speed Boats, Bumper Boats, Jet skiing etc.
Enjoy at Floating Restaurants
What else can be better than this! The eternal bliss around you while you are having a sip of coffee at floating restaurant.
Best time to visit Bhavani Island
Whether you visit during the winter months or summer months or in monsoon, the Bhavan Island serves you with best atmosphere.
Also Read: Ross Island
How to reach Bhavani Island?
The nearest railway station is Vijayawada Railway Station that is around 7.5 kilometres away from the Bhavani Island.
You will have to take the boat from Punnami Ghat. The ferry fare may vary according to the numbers of the person.
You can plan your trip and create your own route to the city with Adotrip's technically driven circuit planner. Click here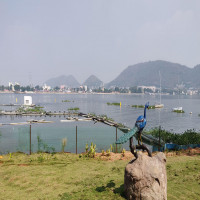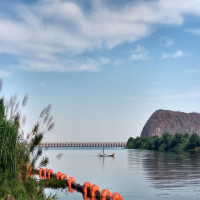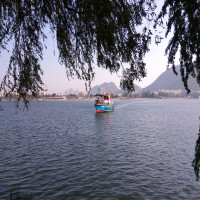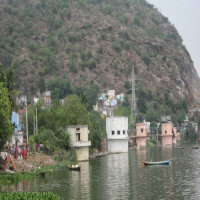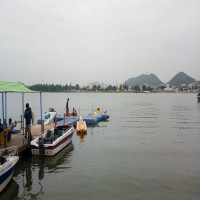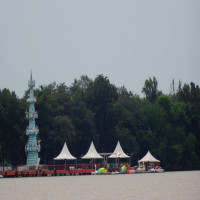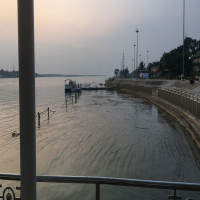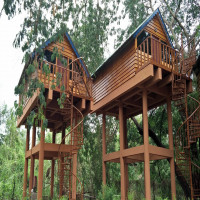 Accommodation
Meals
Transport
Destination
Overall