East Godavari District of Andhra Pradesh has around 60 Manadalsands, one of which is Sakhinetipalle Mandal. For the unversed, it is the same Mandal which is home to a tranquil beach, Antarvedi Beach in a village that goes by the same name. Even though this beach is less popular amongst tourists, it definitely is worth a visit courtesy its serene aura which is simply soul-rejuvenating. As it is less popular, it is the perfect getaway for those who look for isolated places to spend some alone time. Also, mornings at Antarvedi Beach are very soothing and peaceful and if you visit here, you ought to witness the same.
Top Attractions in Antarvedi Beach
Lord Sri Lakshminarasimha Swamy Temple. Faith is the most important thing in the world and you will feel the same at this temple opposite the East Godavari district. The temple is surrounded by lush greenery that endorses soothing ambiance.
Lord Shiva Temple. Another sacred temple is Lord Shiva Temple aka Neelkantheshwar Temple which is dedicated to Lord Shiva. Throughout the year, it witnesses a good number of devotees flocking and out of this temple.
Also Read: This beach is one of the major tourist attractions in Chennai, and is the longest beach in the country that's surrounded by tourist attractions like Senate House, Chepauk Palace, and Ice House
Things to do in Antarvedi Beach
Sightseeing. The broad roads adjacent to the Antarvedi Beach, are enough to pull your attention and give you a delightful view.
Photography. The endless sea view and the less-concrete area is enough to leave you mesmerized and take pictures of this scenic beauty.
Sunbathing. While you are spending your days in Antarvedi village, mornings can be done right with healthy sunbathing by the beach.
Best Time to Visit Antarvedi Beach
The Antarvedi village in Andhra Pradesh is generally known for its moderate weather in winter months. So, if you are planning to visit this beautiful place, prefer visiting during the months of October-December.
How to Reach Antarvedi Beach?
Air. The nearest airport is Rajahmundry Airport which is 108.4 kilometers away from Antarvedi Beach. The airport is located in Madhurapudi, Andhra Pradesh. This domestic airport is a well-connected airport with well-known airline services. If you are traveling from other states of India, first you have to land at Rajiv Gandhi International Airport.
Rail. The nearest railway stations are Narsapur Railway Station and Palakollu Railway Station. Both railway stations are well-connected within the region of Andhra Pradesh. If you are traveling from North India, the nearest railway stations are Hyderabad Railway Station and Amaravati Railway Station. Once you reach the station, you can take local express trains to reach Antarvedi.
Road. Antarvedi Beach is well-connected to the city areas in the East Godavari District in Andhra Pradesh. You can easily get the local modes of transport such as Bus, Auto or Taxi to reach the beach.
You can plan your trip and create your own route to the city with Adotrip's technically driven circuit planner. Click here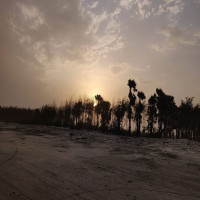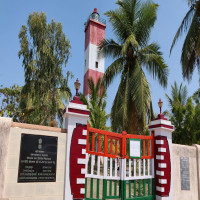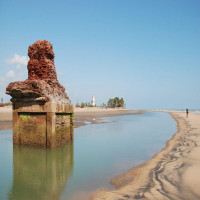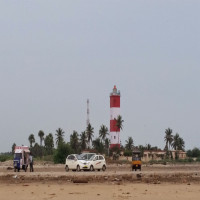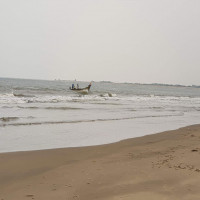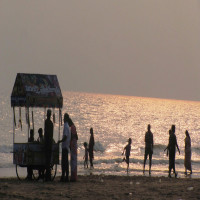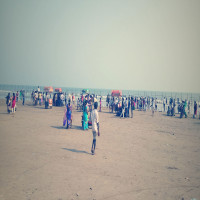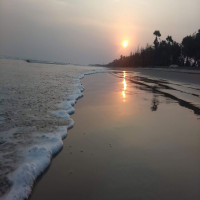 Accommodation
Meals
Transport
Destination
Overall