Being the sole witness of the cruelty of British Empire towards the-then indian politics and freedom fighter, the Cellular Jail aka Kali Pani can be a fascinating visit to get the glimpse of the gone days during the era of British India. A huge complex with honeycomb-like corridors gives you a major goal to see the great work of architecture. Also, the jail is known as the National Memorial of India.
Top attractions in Cellular Jail
Exhibition Gallery
The Exhibition Gallery is located on the ground floor of the National Memorial. The exhibition consists belongs and memories of freedom fighters.
Freedom Fighters Photos
You will love to give a thorough view to the photographs of freedom fighters that will take you to the gone era.
Also Read: About the place where dignified woman used to live
Netaji Gallery
The Netaji Galley showcases the belongings of one of the prolific freedom fighters named Netaji Subhash Chandra Bose.
Things to do in Cellular Jail
Light and Sound Show
The amazing and heart touching light and sound show in the evening is must to see the glimpse of the british era when political personalities and freedom fighters were used to jailed and how they were treated. The show is presented in two languages Hindi and English. The Hindi show timing is 6PM-7:15PM on days such as Tuesday, Thursday, Saturday and Sunday. The English show starts from 7:15 and runs for one hour.
Best time to visit Cellular Jail
There are two specific timing slots-
9:00 AM to 12:30 PM
1:30 PM to 4:45 PM
The National Memorial or Cellular Jail remain open for all days of the week except national holidays.
Entry Fees
Visiting- Rs 30/person
Camera- Rs 200
Note: Apart from the visits of Museums at Jail, make sure you also attend the Light And Sound show in the evening to get glimpses of British Era.
How to reach Cellular Jail?
IThe cellular Jail is located at the Port Blair in Andaman and Nicobar. The National Memorial is just 7.8 kilometres away from the centre of Port Blair by RGT Road. To reach the place, you can hire local transports such as bus, taxi, autos.
You can plan your trip and create your own route to the city with Adotrip's technically driven circuit planner. Click here

Historic sites

Andaman Nicobar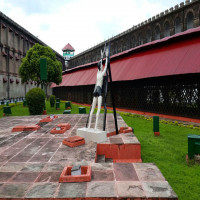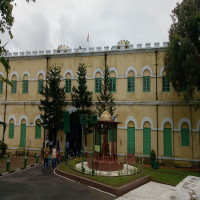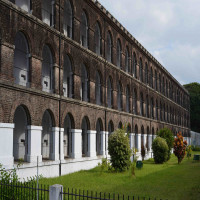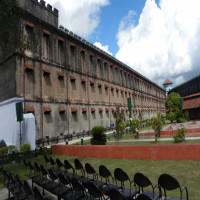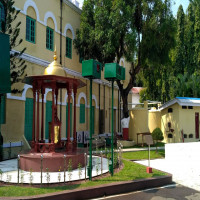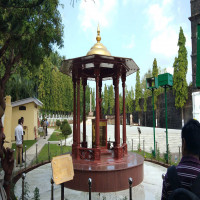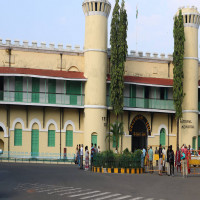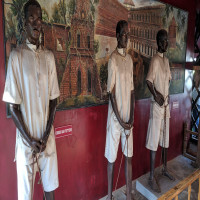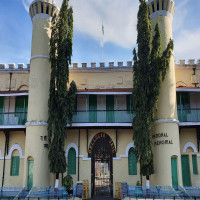 Accommodation
Meals
Transport
Destination
Overall