Mehtab Bagh in Agra, is the work of art and intelligence. It was built by Babur as his favourite place to come often and spend a quality time. Holding a soothing atmosphere, it keeps you away from the citylife. It is built in the quardral shape, consisting 4 octagonal tanks at each corner. Being the last of the 11th Mughal-garden, you will love the hue around the garden.
Top attractions in Mehtab Bagh
Built in the era of Babur during 15th century, it is also called Moonlight Garden due to the reflection of Taj in the water. Such spectacle absolutely worth dribbling into thought.
Things to do in Mehtab Bagh
Scenic sights for photographers
Beautiful gigantic sights alongside the Mehtab Garden prompts you to give a great hour to photography capturing such beauty. Every corner bring a different view to capture.
Also Read: These caves in Maharashtra are recognized by UNESCO as a world heritage and visited by tourists for its natural beauty and Kailasanatha Temple, Bibi Ka Makbara, and Grishneshwar Temple
Get the glimpse of past
Spending a quite of few hours at the garden will take you to the beautiful medieval age. You can analyze the perfect mughal architecture that is rare in current scenario.
Best time to visit Mehtab Bagh
One of the historical treasures of India, Mehtab Garden holds a 24/7 marvelous view. So, you can visit any time. Also, avoid visiting in rainy season that can be a bit hinder to your trip.
How to reach Mehtab Bagh?
Mehtab Bagh is located alongside the Yamuna River, in the Dharmapuri locality, Agra, Uttar Pradesh, India. It is 7-8 kilometres away from the Taj Mahal. The Agra city is well-connected with other regions of the country.
Air- One of the nearest airports is Kheria Airport which is almost 13 kilometres away from the Mehtab Bagh. once reaching the airport, you can hire local transport such as bus, taxi or auto to reach the Mehtab Bagh.
Rail- Rawatpara Railway Station is the nearest railway station towards the Mehtab Garden. After reaching the station, the journey becomes much easier, you can take local battery auto-rickshaw, buses and other modes of transport that will take you to the Garden.
Bus- The perfect roadway connectivity of Agra, Uttar Pradesh easily connects the alongside state-regions. There are several state-authorized buses, you can take to reach the Mehtab Bagh.
You can plan your trip and create your own route to the city with Adotrip's technically driven circuit planner. Click here

Historic sites

Uttar Pradesh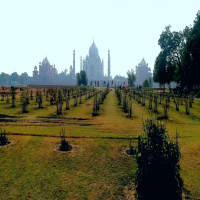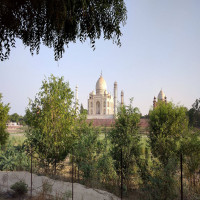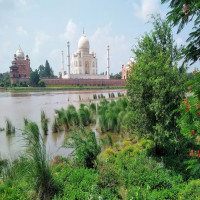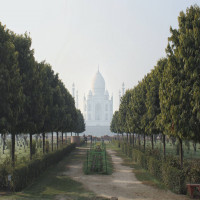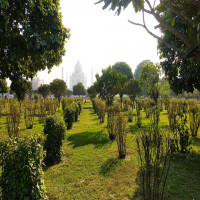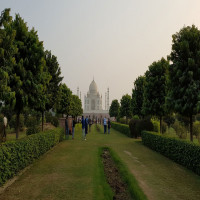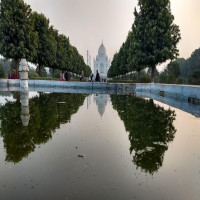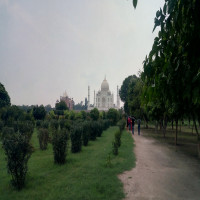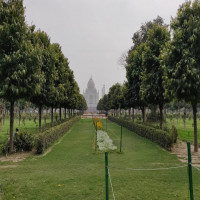 Accommodation
Meals
Transport
Destination
Overall