Situated in Raman Reiti, Vrindavan, Uttar Pradesh, The Prem Mandir is one of the influential landmarks of Vrindavan. Maintained by Jagadguru Kripalu Parishat, it took 12 years to be completed(2001-2012). Spread over 54 acres, the temple is dedicated to the eternal love of Radha-Krishna.
Top attractions in Prem Mandir
Constructed in Italian Marble
The temple is best known for its architectural outcome that strikes the eyes. The construction of temple has been made in the beautiful italian marble that ensures the perfect outlook of the temple.
48 Panels of favourite pastimes of Radha-Krishna
Once, you reach the temple, you will witness the beautiful 48 panels (encircled panel) that showcases the favorite pastimes of Lord Krishna and deity Radha. Also, you will get to see various phases of Krishna's life that have been famous mythological stories in India.
Light Effects
The monochromatic light effects at evening is surely the delight to the eyes. The lightings is like completing the artistic work of architecture.
Also Read: Mostly known for a gigantic Shivling this is one of the most influential religious places of India
Things to do in Prem Mandir
Attend the magnificent "Morning Aarti"
If you are planning to visit one of the magnificent temple of India, The Prem Mandir, Vrindavan, make sure that you attend the morning aarti that holds the power of peace and prosperous.
Musical Fountain Show
You can attend the musical fountain show that is again a peace-spreading show in the evening during 7PM-7:30PM. In the show
Best time to visit Prem Mandir
You can visit the Mandir anytime in the round year. Though, it is advisable to visit the temple during some specific events & festivals during February-August. You will likely to witness the events such as Jagadguru Diwas Mahotsav, Janmashtami, Radhastami and Holi.
How to reach Prem Mandir?
The Prem Mandir is situated on Bhuteshwar Road, in Raman Reiti.
Locals: The nearest bus stand is Vrindavan Bus Stand. The distance varies opting the different roads towards the Temple. Though, if you take Shri Kripalu Ji Maharaj Marg, it will take hardly 30 minutes to reach the temple. You can take any modes of commuting such as auto, taxi or rickshaw.
Outsiders- If you decide the airway, the Kheira airport in Agra, is the nearest airport to the Vrindavan, because the city itself does not consist any airport. From there you can bus service from Agra to Vrindavan. On the other hand, opting railway service is the easiest way to reach Prem Mandir. If you take Shri Kripalu Ji Maharaj Marg, it is the shortest way comprising around 3 kilometres of distance.
You can plan your trip and create your own route to the city with Adotrip's technically driven circuit planner. Click here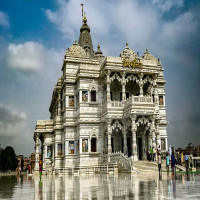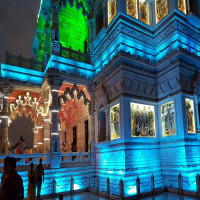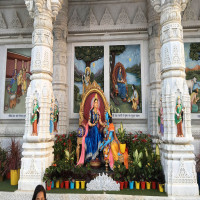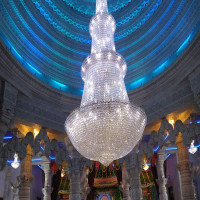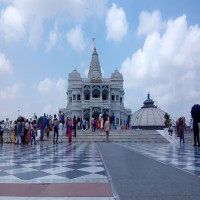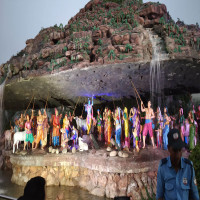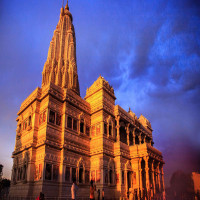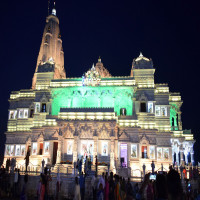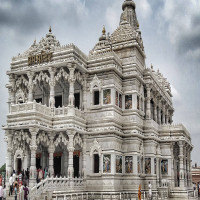 Accommodation
Meals
Transport
Destination
Overall