Located in Muhalla Khuldabad near the Prayagraj Junction Station, Khusro Bagh is a Walled Garden. The garden was built by King Jahangir for his son Khusro. The includes tombs of Khusrau Mirza and his Mother Shah Begum. The large walls are the work of extreme artistic Mughal architecture. History buffs! kids! world explorers! The place is yours.
Top attractions in Khusro Bagh
Shah Begum Tomb
The Shah Begum's Tomb is another creation of Mughal architecture. One would not only sip the history but also the gone era's great perfection in the sector of architecture.
Nisar Begum Tomb
It is the tomb of Jahangir's daughter Nisar Begum who was one of the influential fighters in the mughal age.
Khusro Tomb
The Khusro Tomb was built by Nisar Begum in the remembrance of Khusro. This was constructed considering the perfection in the architecture.
Things to do in Khusro Bagh
Street Shopping
Local street shopping is the thing in Allahabad and Khusro Bagh is equipped with many local shops. Also, you have to visit the Chauk Bazaar adjacent to Khusro Bagh.
Also Read: Encircled between Sal trees, this is a place which is for anyone and everyone who loves travelling
Food hubs in Prayagraj
Most of the Uttar pradesh's cities are known for its food. There are several restaurants that are known for the delicious mughlai dishes.
Best time to visit Khusro Bagh
The Khusro Bagh remains open for all days of the week for 7AM-7PM.
How to reach Khusro Bagh?
Air- Allahabad Airport is located in Bamrauli, is well-connected to other regions of India. The airport serves you with best airline services such as Jet Airways, Air India, SpiceJet and many more. After reaching the airport, you can take local buses, taxis or autos towards Khusro Bagh.
Rail- This is the easiest way to reach Khusro Bagh. The bagh is extremely nearby Allahabad Junction. It hardly takes 5 minutes to reach Khusro Bagh.
You can plan your trip and create your own route to the city with Adotrip's technically driven circuit planner. Click here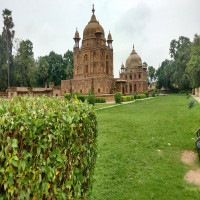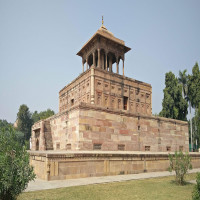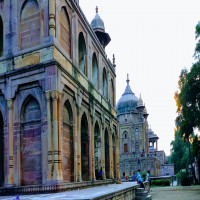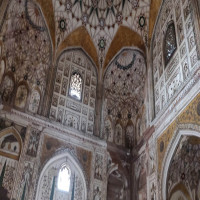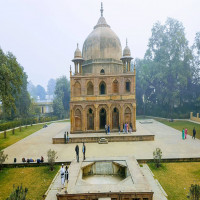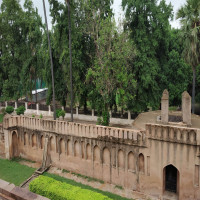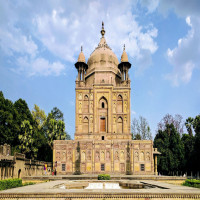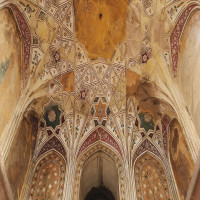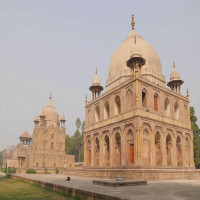 Accommodation
Meals
Transport
Destination
Overall