The Tiffin Top aka Dorothy's Seat is located in Ayarpatta Hill. It is one of the top attractions in Nainital. Photographers, history buffs and even couples, would love to visit the place once in a life. The magnificent and gigantic look keeps you mesmerized.
Top attractions in Tiffin Top
Snow View Point
One of the most captivating tourist spots in Nainital. Once, you are into the beautiful city of Nainital. Never miss such beauty. Also, keep a note that the visit is chargeable.
Naina Peak
Visiting Nainital? Visit Naina Peak. the highest peak in Nainital, the Naina Peak holds a serene atmosphere around the place.
Also Read: The Dreamy Life At Lohaghat
GB Pant High Altitude Zoo
Get along with several wildlife creatures at GB Pant High Altitude Zoo. Located near Naini Lake, you will be fascinated with Himalayan Black Bear, Steppe Eagle, Tibetan Wolf and many more.
Things to do in Tiffin Top
View the scenic Nainital
From the Tiffin Top, you can enjoy the delight of viewing the scenic Nainital that is ultimate. The huge mountain and greenery are absolutely enchanting.
Hiking/Pony rides
You can also enjoy the hiking and pony rides to the Tiffin Top. You can hire the pony from Mall Road.
Best time to visit Tiffin Top
The Mall Road is synonymous to the ever-shining place. Though, the prefered time would be March-June to enjoy fully. Also, you can visit the place during middle winter. Avoid visiting in the month of January when the temperature usually reach even to the minuses.
How to reach Tiffin Top?
Air- Though, Nainital is not providing the air service, you can take the air service to the Indira Gandhi International Airport that is located in new Delhi. After landing the airport, there are several buses from the Uttarakhand Parivahan Nigam that will take you to the Nainital and from there you can take bus, auto or other modes of transport to reach the Tiffin Top.
Rail- If you are choosing the railway mode, the Kathgodam Railway Station is the nearest railway station to Nainital. After reaching Nainital, you can take the local transport service. Here, you will mostly look for autos and taxis to reach the Tiffin Top.
You can plan your trip and create your own route to the city with Adotrip's technically driven circuit planner. Click here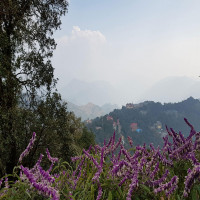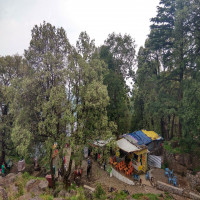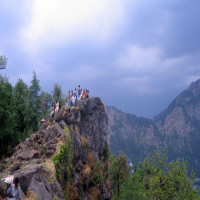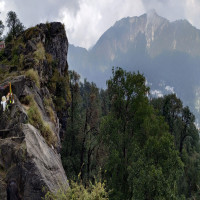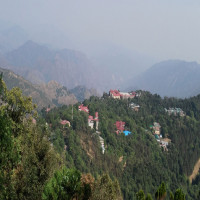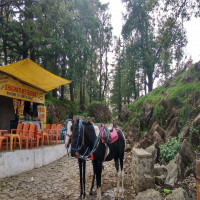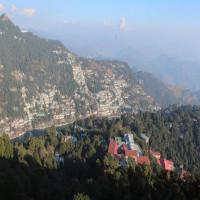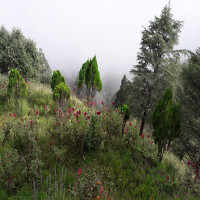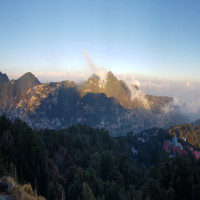 Accommodation
Meals
Transport
Destination
Overall