The Rumi Darwaza is another historical heritage situated in Lucknow, Uttar Pradesh. Built in the era of Nawab Asaf-Ud-daula in 17th century. The amalgamation of mughal and Awadhi architecture gives it a beautiful structure that is praiseworthy. Not only locals, but also international people love to visit the place to admire the historic heritage.
Top attractions near Rumi Darwaza
Jetavana
This is the place where Gautama Buddha spent 20 years of his life. Here, he was preaching to his disciples. A tranquil place to spend some quality time!
Hazratganj
You can visit the place for many British portraits and model of residency. A great place to explore the gone British Era.
Constantia House
The historical premise that is visually appealing with fine architecture will give a major reason to analyze the British Era.
Things to do near Rumi Darwaza
Hazratganj
It is the heart of Lucknow and is a hub of shops. The market is great to roam around and shop your favourite things. Also, it is equipped with various cafe shops, restaurants and much food courts that serves multi-cuisines especially mughlai cuisine.
Best time to visit Rumi Darwaza
Rumi Darwaza is the ever-walking place and you can witness the hustle-bustle everytime. So, you can visit anytime. There is no entry fee or specific timing.
How to reach Rumi Darwaza?
Locals- The nearest bus stand is Lal Pul Bus stand towards Rumi Darwaza.
Outsiders- Lucknow Railway Station is well-connected to other regions of India. Also, you can take the airline services to The Chaudhary Charan Singh International Airport that serves both domestic and international regions.
You can plan your trip and create your own route to the city with Adotrip's technically driven circuit planner. Click here

Historic sites

Uttar Pradesh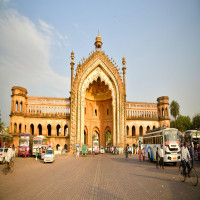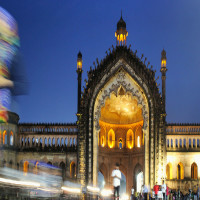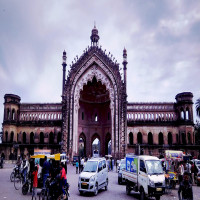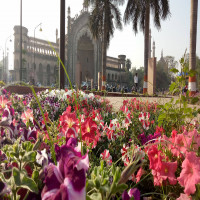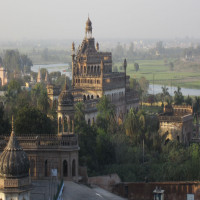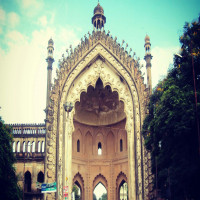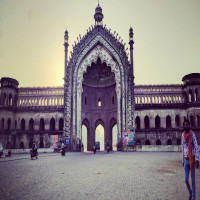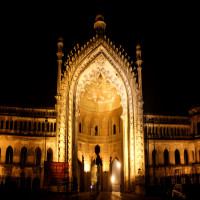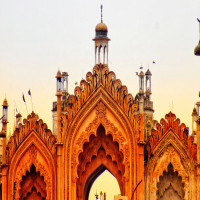 Accommodation
Meals
Transport
Destination
Overall