Situated in the old Ahmedabad City, the Bhadra Fort was built by Ahmad Shah I in 14th century. The well-carved ancient treasure reminds us the stories of gone era. Another adjacent monument is Teen Darwaza. The places are also the cultural center of the city and the places keep on witnessing cultural events and festivals. Another Masonry arch is Teen Darwaza situated on the road.
Top attractions near Bhadra Fort & Teen Darwaza
Sidi Saiyyed Mosque
Colloquially known as Sidi Saiyyed Ni Jali, the Sidi Saiyyed Mosque was built in 1572-73 AD. If you love to dig the history, this can possible give you so many major throwback points.
Nehru Bridge
Go for the scenic beauty! At the evening, the soothing atmosphere leads you to the immense serenity. This is really a relaxing place.
Also Read: Surround yourself with mystic caves and relive the history
Sabarmati Riverfront
Get the lively feeling at Sabarmati Riverfront! Here, you can give a visit at evening that spreads a mesmerizing look.
Things to do in Bhadra Fort & Teen Darwaza
Law Garden Night Market
Loaded with indian textiles especially Gujarati dresses. Though, the price may vary from shop to shop, you can get quality products at reasonable price.
Intelligent Idiots
Beautiful place with a collection of artistic gift products that you can buy for your loved ones.
Best time to visit Bhadra Fort & Teen Darwaza
The visit is free and remains open for all days of the week. The timing is 9AM-5PM.
The weather of Ahmedabad remains moderate, so the place is visitable for all year-round.
How to reach Bhadra Fort & Teen Darwaza?
For locals-There is local railway service that is well-connected throughout the state of Gujarat. One canopy the rail service to reach the Kankaria Lake.
For Outsiders- Sardar Vallabhbhai Patel International Airport is located in Hansol, Ahmedabad. This is well-maintained and offers you a world-class airline service comprising several best names such as SpiceJet, IndiGo, Air India and many more. After landing on the airport, you taxi or auto or bus towards Bhadra to reach the Bhadra Fort & Teen Darwaza.
You can plan your trip and create your own route to the city with Adotrip's technically driven circuit planner. Click here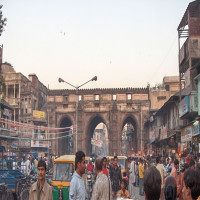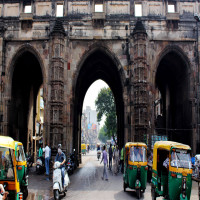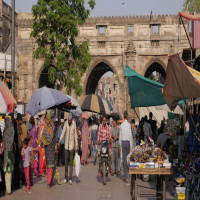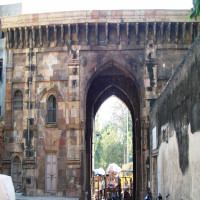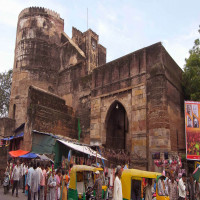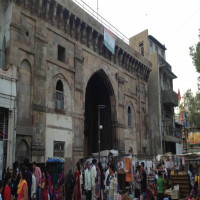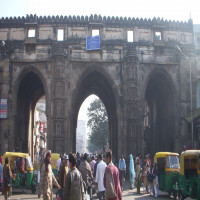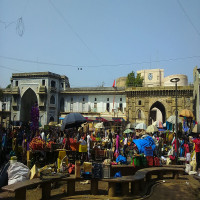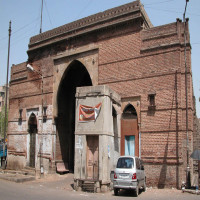 Accommodation
Meals
Transport
Destination
Overall