It doesn't happen often that the beauty of a place or a monument leaves you starry-eyed but that is exactly the case with Jhulta Minar. It is located in Sakar Bazar, Ahmedabad in the state of Gujarat. The applause-worthy architecture of minarets is one of the attractions that is every history buffs' favourite. Jhulta Minar actually stands for swinging minarets and the architecture is such that it looks like its floating in the air.
Top attractions in Jhulta Minar
1. Architecture.

Jhulta Minar is the live example of perfect artistic architecture. It's mysterious swinging gives it the title of "The only creation of art".
2. Vibrating minarets.

The amazing thing about the minarets of Jhulta Minar is that when one starts shaking, other minarets start vibrating. Though, It's still a mystery yet to be solved. Even the British tried to dismantle it to understand why it vibrates but they could not find the reason behind it.
Things to do in Jhulta Minar
- Shopping. You can check out places like Anand Cloth Market, Sarangpur Sindhi Market, etc. You will find vibrant and colorful Gujarati dresses here that people wear on special occasions and during Navratri celebrations. You can buy traditional dresses such as chaniya choli, Kediyu and Chorno (kurta and dhoti), Phento (headwear), and the traditional oxidized jewelry from the local markets.
- Food Lovers.

Introduce your tastebuds to tasteful Gujarati dishes. One can savor the delicious street food and sweets that are a part of Gujarati cuisine.
Best time to visit Jhulta Minar
The monument can be visited on any day of the week as it remains open on all 7 days. It is advisable to visit during winters as summers in Gujarat can be overwhelming. The place gets maximum tourist footfall in the months of October to March as the weather during this time is quite pleasant.
How to reach Jhulta Minar?
By Road. The monument is well connected through roads hence one can take the local transport to reach Jhulta Minar.
By Rail. Kalupur railway station is the nearest railway station to Jhulta Minar. One can take a local taxi, auto-rickshaw or a bus to conveniently reach the monument.
Also Read: The fine architecture of this place will simply blow away your mind
By Air. Sardar Vallabhbhai Patel Airport in Ahmedabad is the nearest airport. After coming out of the airport you can book a local taxi or a seat on the local tourist bus to explore the city and the major tourist destinations.
You can plan your trip and create your own route to the city with Adotrip's technically driven circuit planner. Click here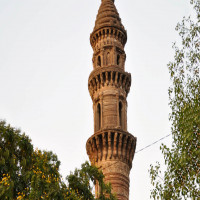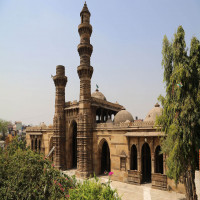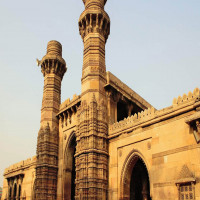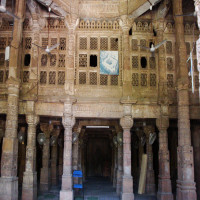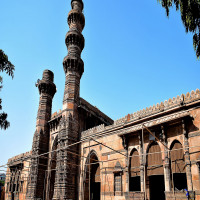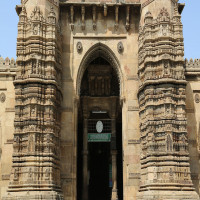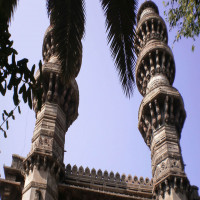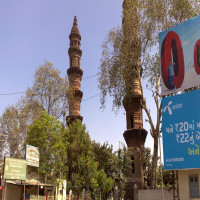 Accommodation
Meals
Transport
Destination
Overall