Jhulta Minar is located in Sakar Bazar, Ahmedabad in the state of Gujarat. The applause-worthy architecture of minarets. One of the attractions that is surely favourite for history buffs. Jhunta actually stands for swinging and the architecture is such that it looks like swinging.
Top attractions in Jhulta Minar
Architecture
The Jhulta Minar is the live example of perfect artistic architecture with a great work and mysterious swaying gives it the title of "The only creation of art".
Vibrating minarets
The amazing thing about the minarets of Jhulta Minar is that when the one start shaking, other minaret start vibrating. Also, it's still a mystery to solve that "Why They Vibrate And Shake". Though, the British have tried to dismantle them to understand the vibrating fact, but they could not solve it.
Things to do in Jhulta Minar
Shopaholics
You can checkout places like Anand Cloth Market, Sarangpur Sindhi Market.
Also Read: Chhota Imambara
Food Lovers
Introduce yourself with tasteful gujarati dishes to your tongue.
Best time to visit Jhulta Minar
The official timing may vary day to day of the week.

It is advisable to visit the minar in the months of winter as summers in Gujarat can be overwhelming.
How to reach Jhulta Minar?
Jhulta Minar is located near Kalupur Railway Station. It is just 1 kilometre away from the station. Also, you can take the local transport service such as buses and auto rickshaws to reach the Minar.
You can plan your trip and create your own route to the city with Adotrip's technically driven circuit planner. Click here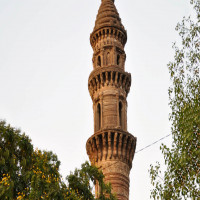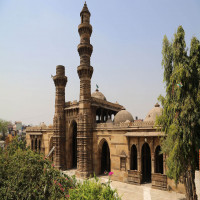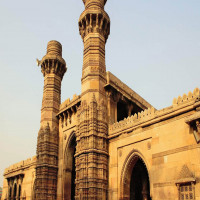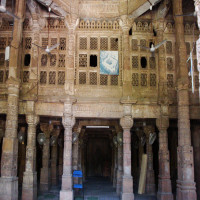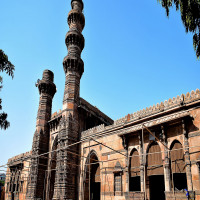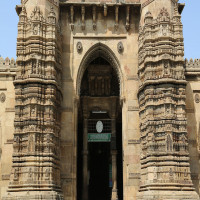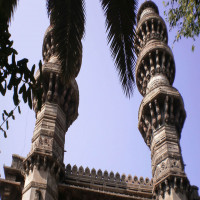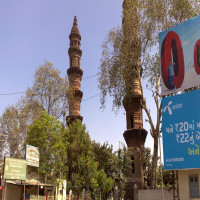 Accommodation
Meals
Transport
Destination
Overall