Kankaria Lake is located in the southeastern part of the Ahmedabad, The Kankaria Lake was formerly known as Hauz-e-Qutub. Fifteenth century is the era that is claimed to be the era of construction of the lake. A place that offers entertainment and tranquility. You get to choose different activities and adventures to explore.
Top attractions in Kankaria Lake
Nature activities
Here you get to explore activities like jogging tracks, Yoga and much more.
Leisure Activities
The Leisure activities is situated in the centre of the lake. You can Go for Segway, Toy Train, Aqua Carting.
Kids Activities
The magnificent kids space with other extravaganza will likely to be an heartning experience for your kids.
Things to do in Kankaria Lake
Go For Rides
You will love to explore different rides like Aqua Kart, Vertical Swing, Water Sports, Black Flashride.
Also Read: The scenic views of this place attracts a lot of tourists
Mini Toy Train Ride
The toy train is located near Gate No. 3. You can take an amazing ride around the lake. The charges are Rs. 25 for adults and Rs. 10 for kids.
Sky Fly
Take the adventure by experiencing the amazing skyfly.
Best time to visit Kankaria Lake
Summer months can be overwhelming or rainy season can be a fuss. Best is , you can go for winter months from October-February. Though, the official timing of the Kankaria Lake may vary from day to day of the week. Visiting in the morning 7am-10am and evening 5pm-7pm are the preferred timing slots.
How to reach Kankaria Lake?
For locals
The Kankaria Lake is almost 20 kilometres away from the Ahmedabad Railway station. It will take 20-30 minutes to reach the lake via driving.
For Outsiders
Sardar Vallabhbhai Patel International Airport is located in Hansol, Ahmedabad. It offers you a world-class airline service comprising several best names such as SpiceJet, IndiGo, Air India and many more.
You can plan your trip and create your own route to the city with Adotrip's technically driven circuit planner. Click here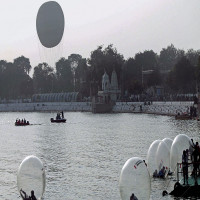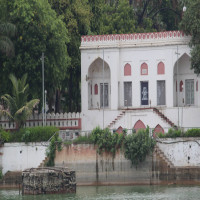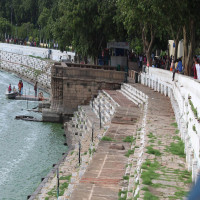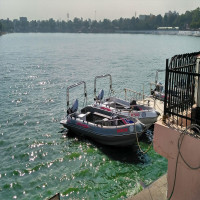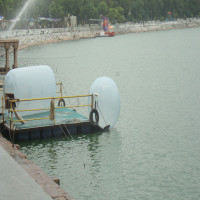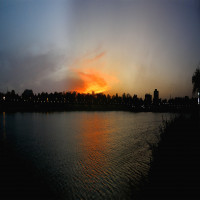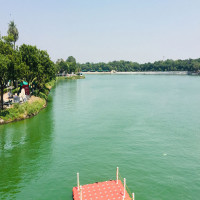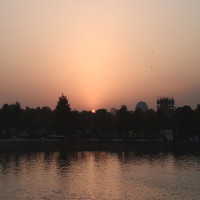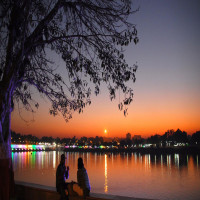 Accommodation
Meals
Transport
Destination
Overall