Swaminarayan Akshardham Temple is situated in Ahmedabad, is the tribute to Bhagwan Swaminarayan and other avatars, devas and sages of Hinduism. The artistic architecture which is a fine-finish work let you analyse the perfection artistic work. Photographers! This is your destination.
Top attractions in BAPS SHRI SWAMINARAYAN MANDIR
Garbhagriha
The Garbhagriha or inner sanctum is the prime place or home to Bhagwan Swaminarayan and his divine successors. It is a mindful experience one can take.
Exhibitions
For some, getting back to ancient era is fascinating and exhibitions like neelkanth & Sahajanand, Parmanand takes you to the another level of spirituality.
Abhishek Mandapam
It is the devotion to the neelkanth that is done by offering holy water to this form of Bhagwan Swaminarayan.
Also Read: Located in the holistic city of Varanasi, this temple holds a unique energy which spreads all over the atmosphere
Gardens
The magnificent gardens of Akshardham are designed and structured immensely to assign in the divine atmosphere.
Things to do in BAPS SHRI SWAMINARAYAN MANDIR
For shopaholics
Ahmedabad has significant clothing culture to explore and bring to your home. Some of the traditional and modern garment stores offer a collection of traditional Gujarati dresses.
Many restaurants provide regional cuisines that comprises with different dishes ranging from Dhokla to a complete Gujarati Thali.
Best time to visit BAPS SHRI SWAMINARAYAN MANDIR
The Official Timings
Tuesday to Sunday
First Entry: 9:30am
Last Entry: 7:30pm
Closed on Mondays
How to reach BAPS SHRI SWAMINARAYAN MANDIR?
It only takes 45 minutes to reach the BAPS SHRI SWAMINARAYAN MANDIR from Ahmedabad Railway Station.
Once, you land on the Ahmedabad Airport, it will take 30 minutes to reach BAPS SHRI SWAMINARAYAN MANDIR.
You can plan your trip and create your own route to the city with Adotrip's technically driven circuit planner. Click here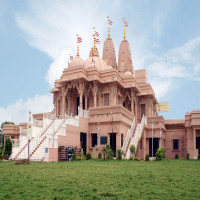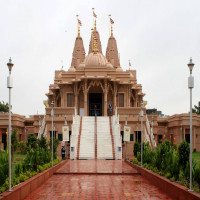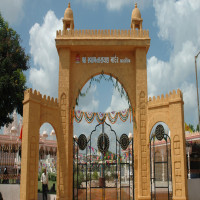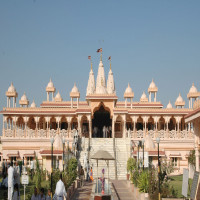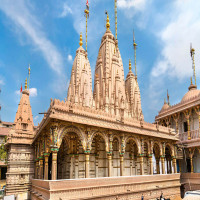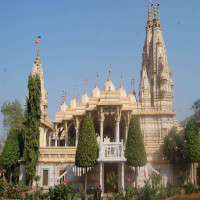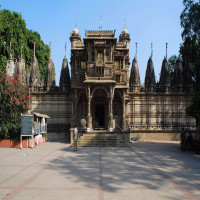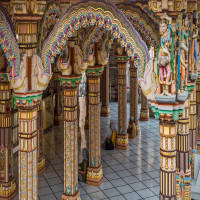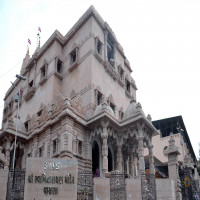 Accommodation
Meals
Transport
Destination
Overall