The National War Memorial has been inaugurated on 25 February 2019, by the Prime Minister Of India, Narendra Modi. The memorial is in the form of obelisk which is 15.5-m tall situated on the centre. It is conceptualized on the Indo-China War in 1962. This is a tribute to the soldiers who lost their lives in protecting the country.
Top attractions in National War Memorial
Amar
One of the concentric circles is Amar Chakra that denotes the immortality of the soldiers who left us during the war.
Veerta
This is another concentric that defines the bravery of soldiers and to encourage the nation to respect the country-savers.
Tyaga
The "tyaga" or "sacrifice" denotes the courage of soldiers who were/are willingly wanting to sacrifice their lives to ensure the safety of the country.
Suraksha Chakra
The "Suraksha Chakra" stands for the protection of the country that has been pledged by the soldiers and respect their decisions.
Things to do near National War Memorial
There are numerous food courts around the India Gate that are known for multi-cuisine and special north Indian cuisine. So, you can have a delicious meal with your loved ones.
For Shopaholics
The Khan market is the centre of the shopping that is an amalgamation of several clothing shops and other antique accessories.
Best time to visit National War Memorial
The inauguration of the National War Memorial is very recent on the 25th of February 2019. Though, people can visit the place and get the view of a thought dedicated to Indian soldiers. Visiting in the evening can be the most preferable time for you.
How to reach National War Memorial?
Delhi is a well-connected metropolitan city that has got great infrastructure and transportation mode. The nearest metro station s are Hauz Khas and Green Park that runs on the Yellow Line. there is also bus and cab service. Though, it is advisable to choose Metro Rail Service for the convenience and time-saving.
You can plan your trip and create your own route to the city with Adotrip's technically driven circuit planner. Click here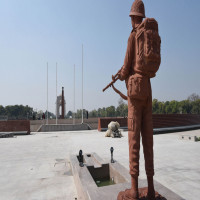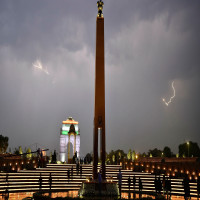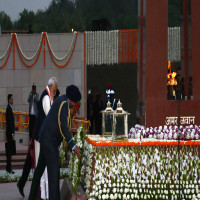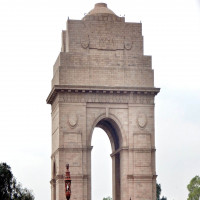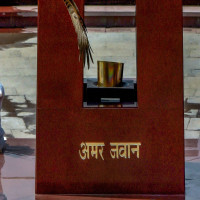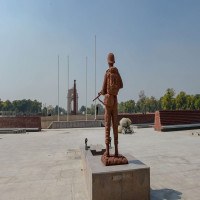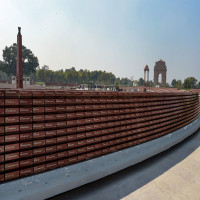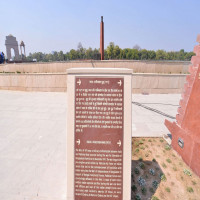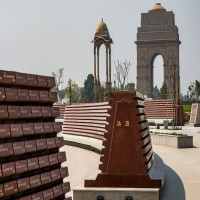 Accommodation
Meals
Transport
Destination
Overall