The splendid rocks, a hiking trail, tempting scenery view and lush green backdrops, the complete mix of the following create the Yana rocks. Located close to the village of Yana sited in the Uttara Kannada district of Karnataka, an epic pathway of limestone formations and a perfect destination to enjoy the weekend.
Hiking and sight-seeing can be done while exploring the Yana rocks. There are two main hillocks named as Mohini Shikhara sited at 90 meters and Bhairaveshwara Shikhara at a height of 120 meters.
Top attractions in Yana rocks
A bronze icon of Chandika
Explore the bronze icon of Chandika, actually an incarnation of the goddess Durga. Dripped from the rocks and form a small river, "Chandihole" that connects the Aghanashini river at Uppinapattana.
An annual festival at Gokarna
An annual festival is the major point of attraction takes place at Shivarathri every year, a huge crowd of the devotees can be seen here. Devotees take bath in the Danditirtha and worship Shiva Linga, devotees collect the holy water from here and carry it to Gokarna where they perform 'Maha-Mastakabhisheka of Mahabaleswara.'
Also Read: A monument which is a congregation hall where muslim devotees perform their prayers
Evergreen forest of the Sahyadri mountains
Yana is a temple sited in the evergreen forest of Sahyadri mountains, located 25 km. away from Kumta. Explore the magnificent mountains, a variety of rock formations, waterfalls and the sacred temple.
Sirsi & Kumta
Yana is 55 km. away from Sirsi and 30 km. away from Kumta, it is North-East to Kumta and West to Sirsi. You'd find an entryway leads to the Yana parking lot and from there you can enjoy trekking to Yana caves.
Things to do in Yana Rocks
Yana Caves
The caves are really worth to visit this place, shares a closeness to the Sahyadri Range and about 3 meters in depth. Here, one can appreciate a single section – a self-made Shiv Ling that is present in the Gangodbhava Temple. Explore the caves while trekking and tempted hills and waterfalls.
Mirjan Fort
It lies at the west coast of the Uttara Kannada district of Karnataka, the fort is best known for its magnificent architecture. Don't miss out the watchtower, a deep well and prayer hall during the ruins.
Trekking
You don't need to hire any guide, trekking begins with a well-paved trail and staircase, and later it opens out to crests and troughs of the plants and natural terrain. One can begin the trekking from any of the two sides named Sirsi and Kumta.
Best time to visit Yana rocks
Yana rocks can be visited at any month of the year, however, visit during monsoon months (June-September) is the best time.
How to reach Yana rocks?
You can plan your trip and create your own route to the city with Adotrip's technically driven circuit planner. Click here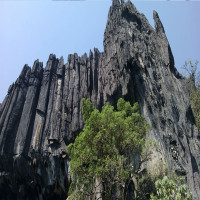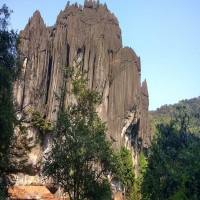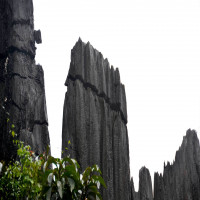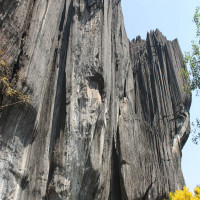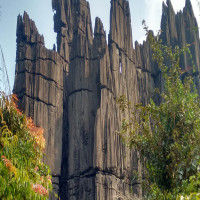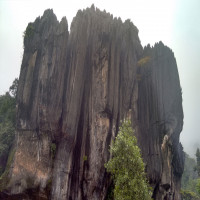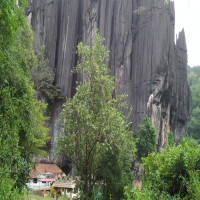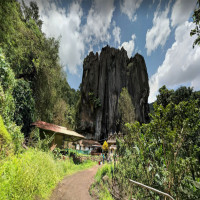 Accommodation
Meals
Transport
Destination
Overall