The Bangalore palace is one of the prominent mansion owned by Rev. J. Garrett. The palace is constructed in the Tudor Architecture that is medieval architecture in England. If you are a history buff, this is the perfect evidence to the British Raj.
Top attractions in Bangalore Palace
The Tudor architecture
The Tudor style architecture is the treasure that has come from England. Beautifully carved with motifs, cornices, and woods, give it a beautiful structure to take a mesmerizing look.
A stage for international icons
There were several cultural and music events that were organized at the palace. International icons like David Guetta, The Black Eyed Peas have performed here.
Things to do near Bangalore Palace
If you are in Bangalore, you get to visit the famous Commercial Street that is a hub of shops, and galleries that will be a great shopping experience
Street food, upclass restaurants and food courts, you will love to try different and special cuisines of Banglore. Gallops, Fat Buddha are some of the famous restaurants near Bangalore Palace.
Also Read: A great place to spend some quality time with your loved ones
Best time to visit Bangalore Palace
Situated in the heart of Bangalore city, it remains opened from 10AM-5PM.
How to reach Bangalore Palace?
You can reach Bangalore City at any mode of transportation such as rail, road and air. The Bangalore city is locally well-connected and you can take metro, bus, or hire a cab to Bangalore city.
You can plan your trip and create your own route to the city with Adotrip's technically driven circuit planner. Click here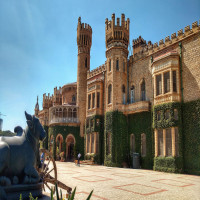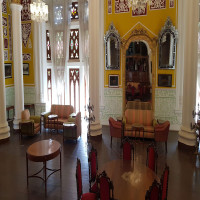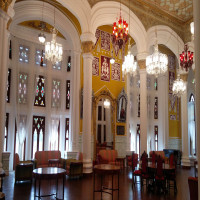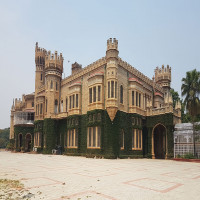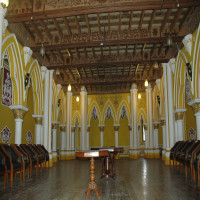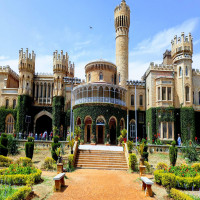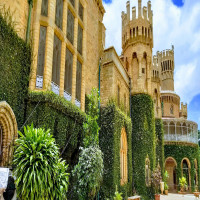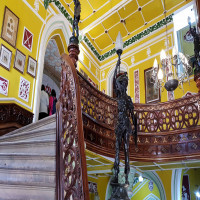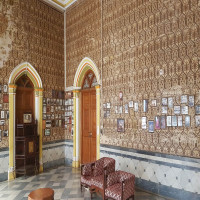 Accommodation
Meals
Transport
Destination
Overall