Did you know? India Gate is also called All India War Memorial. As the name suggested, this is the symbol of victory during war times, situated along the Rajpath, New Delhi, India. The pride of India is 42-meter tall structure, designed by Sir Edwin Lutyens. The historical structure is one of the major tourists attraction of India and encounters a huge number of visitors everyday.
Top attractions near India Gate
Daryaganj Book Bazaar
Bibliophile? Then, the place is yours! A plethora of books, laying down on the streets of Daryaganj, will definitely drag you to have a look.
Red Fort
One of the historical structures of Mughal age that directly drives you into the past. It takes only 15 minutes to reach from India Gate.
Raj Ghat Gandhi Memorial
It will be humbling experience to visit the Raj Ghat that dedicates the place to the great Mahatma Gandhi
Things to do in India Gate
Janpath Market
Situated in the centre of the Delhi, Janpath Market is one of the popular market that will be an amazing shopping experience. The market is very vast and consists each and everything that one needs.
Also Read: A mark of Satnam Religion
Andhra Bhavan
Food lovers? This hotspot will amaze you with delicious south indian cuisines comprising several tasteful dishes in feasible price.
Best time to visit India Gate
India Gate is ever-happening place in Delhi and fascinate each one right from the locals to the tourists. Summers can be overwhelming and Delhi's winters are irresistible sometimes. It's great to choose monsoon that creates a moderate environment to chill with loved ones.
How to reach India Gate?
Delhi is one of the metropolitan city that is well-designed infrastructure that caters yoo at every step. To reach India Gate via metro service is absolutely the convenient mode. Also, there are DTC buses to take you to the destinations.
You can plan your trip and create your own route to the city with Adotrip's technically driven circuit planner. Click here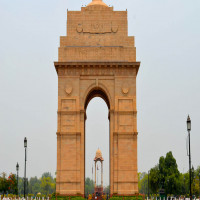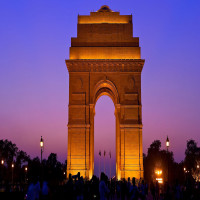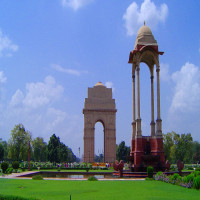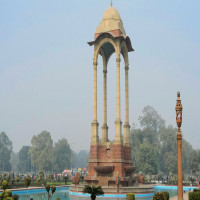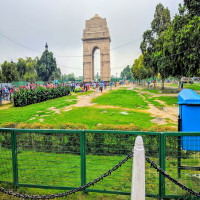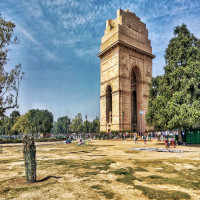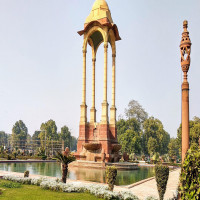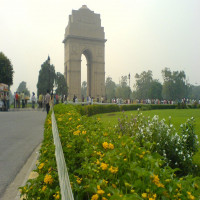 Accommodation
Meals
Transport
Destination
Overall