The Qutub Minar is one of the significant parts of Qutub Complex, located in the Delhi, India. The minaret is listed in the UNESCO World Heritage Site. The 73M high Islamic tower is the Pride of India that is decorated in Arabic inscriptions. Built in 1193 by Qutub-ud-din-Aibak. Aibek considered the minar as the victory symbol after defeating the last Hindu Kingdom.
Top attractions near Qutub Minar
Tomb of Imam Zamin
It is the tomb of a sufi saint who came Delhi from Turkistan. This is absolutely an aesthetic delight located in the Qutub Minar Complex. A small mausoleum that is located in front of Alai Darwaza.
Quwwat-ul-Islam Mosque
This small mosque is located on the way from Iltutmish tomb towards the unfinished monument Alai Minar.
Iltutmish's Tomb
The tomb is built in the remembrance of Shams Ud-Din Iltutmish who was the third ruler of mamluk dynasty of Delhi.
Also Read: The very architecture of this place is a living proof of the great artistic work of the gone era
Mehrauli Archeological Park
Spread over 200 acres in Mehrauli, Delhi, Mehrauli Archaeological Park comprises Tomb o f Balban. Another historical site that is great to explore.
Things to do in Qutub Minar
Buzzaria Dukaan
Do you like ethical shopping. Get a collection of quirky, ethnic indian products.
Green the Gap
If you love to churn out new articles, then the place is yours! You can buy decorative and antique items that is made of wastes and natural fibres such as inner tube of tures, jute, waste rice sack.
Best time to visit Qutub Minar
The historical site remains opened for all the days of the week. Though, it will be more convenient to visit in winter months during october to March.
How to reach Qutub Minar?
Delhi is well-connected metropolitan city that has got great infrastructure and transportation mode. The nearest metro station s are Hauz Khas and Green Park that runs on the Yellow Line. there is also bus and cab service. Though, it is advisable to choose Metro Rail Service for the convenience and time-saving.
You can plan your trip and create your own route to the city with Adotrip's technically driven circuit planner. Click here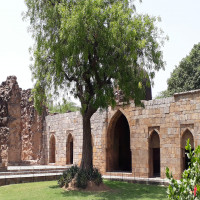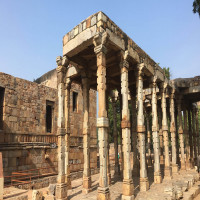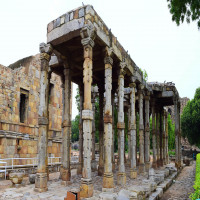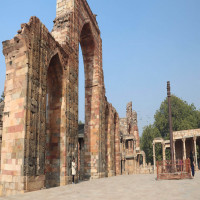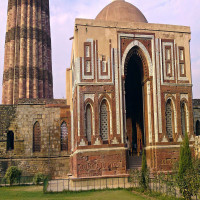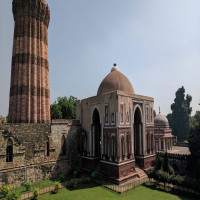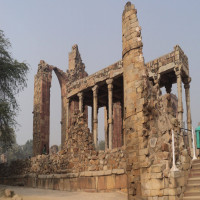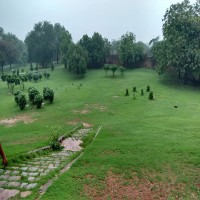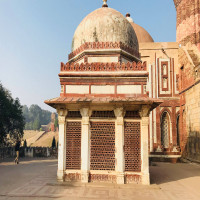 Accommodation
Meals
Transport
Destination
Overall