The History Is Alive With These Vocal Monuments!
Located in the Delhi, India, Humayun's Tomb is reminisce of the Mughal Emperor Humayun. The tomb was first passed by the wife of the Humayun, Empress Bega Begum. Designed by Mirak Mirza Ghiyas, It took the duration of 1569-70. The fine and perfect Persian architecture of the tomb says a lot about the Mughal Era.
Top attractions in Humayun Tomb
Tomb and mosque of Isa Khan
Moving towards Humayun's Tomb, you will encounter the mosque and tomb of Isa Khan.
Char Bagh
The persian style garden that is well-structured and is well-managed by the officials of Delhi Tourism.
Arab Sarai
The Arab Sarai was built by Humayun widow for the Arab servants. Situated within the premise, this a huge resthouse that is built in persian architecture.
Things to do in Humayun's Tomb
India Arts Palace Houses
After visiting Humayun's Tomb, you can explore the India Arts Palace Houses that has a collection of artistic items.
House Of Singh & Ching
Here, you can enjoy with your friends and family. The restaurants offers multiple cuisines from Indian, Chinese to Mughlai.



Best time to visit Humayun's Tomb
The tomb remains opened for all the days of the week and once can visit the place for free of cost.



How to reach Humayun's Tomb?
The Humayun's Tomb is located to the metropolitan Delhi that is well- connected with each region via Metro Railway Service. Also, there are local buses run throughout the region to reach the place.
You can plan your trip and create your own route to the city with Adotrip's technically driven circuit planner. Click here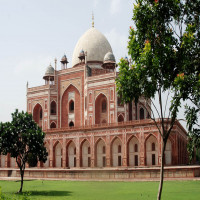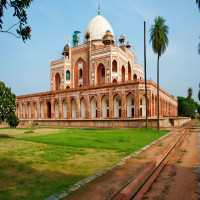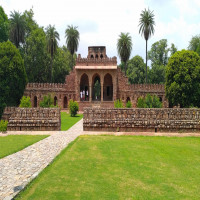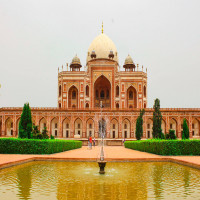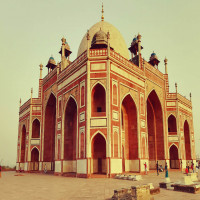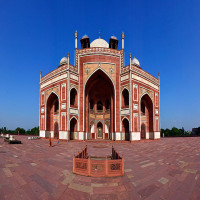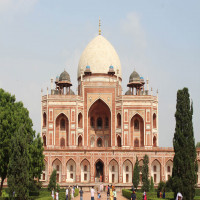 Accommodation
Meals
Transport
Destination
Overall