Jatayu Earth's Center aka Jatayu Nature Park is situated at Jatayupara near Chadayamangalam town in Kollam district, Kerala. The park consists a vast statue of Jatayu. With the statue measurement of 200 ft long, 150 ft wide and 70 ft height, it is world's largest functional bird sculpture. The destination has also begged the recognition in the Guiness Book of World Records.
Top Attractions Near Jatayu Park
Jatayu Rock
The Jatayu Rock is one of the main attractions of the nature park that aids the visitors with mind boggling views.
Thangassery Lighthouse
Situated at Tangasseri in Kollam city, it's one of the two lighthouses in the Kollam Metropolitan Area. the lighthouse is maintained by Cochin Directorate General of Lighthouses and Lightships.
Palaruvi Waterfalls
The waterfall is located in Kollam district in Kerala, India. The 32nd highest falls in India, consists a height of 300 ft.
Also Read: Located in the northern part of Sikkim, this national park holds more than 550 species of birds
Things to Do in Jatayu Nature Park
Theatre at Jatayu Nature Park
Get inside the wings of Jatayu sculpture to witness the play that describes war between Ravana and Jatayu.
Jatayu Passenger Ropeway Park
One of the best ways to explore the Jatayu Nature Park is experiencing the passenger ropeway. The switzerland based cable car proves the international safety standard.
Adventure park at Jatayu Nature park
Spreads across 20 acres of land, this provides you an array of activities to enjoy. Right from trekking to mountain biking to rock climbing to archery and many other activities.
Best Time to Visit Jatayu Nature Park
The amusement park remains opened from 10AM-8PM. Though, we suggest you to visit the place in the evening for a gigantic view of Jatayu Sculpture.
How to Reach Jatayu Nature Park?
Chadayamangalam is the nearest bus stand to reach the Jatayu Nature Park. with government buses, there are also private buses that will take you to the Chadayamangalam bus stand.
You can plan your trip and create your own route to the city with Adotrip's technically driven circuit planner. Click here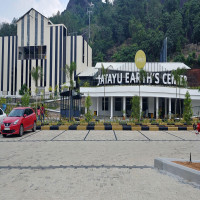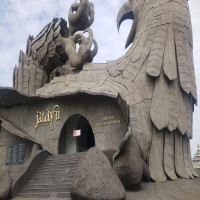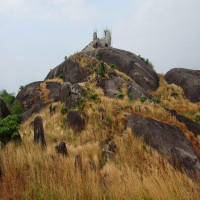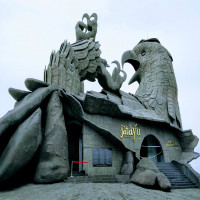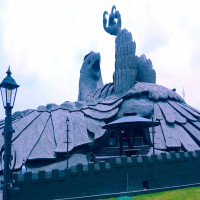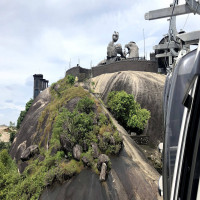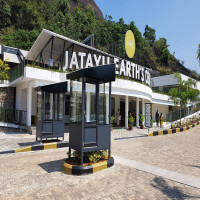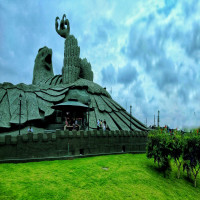 Accommodation
Meals
Transport
Destination
Overall