One of the mesmerizing spectacles offered by the Hyderabad city, The Hussain Sagar Lake is the treat to the eyes. the lake adjoints the two main city Secunderabad and Hyderabad. It is excavated in 1562 AD in the times of Ibrahim Quli Qutub Shah. and is also the largest artificial lake.
Top Attractions of Hussain Sagar Lake
Rock Garden
Orvakal Rock Garden is located near the village Orvakal, Kurnool Andhra Pradesh. Filled up with ancient caves and beautiful spectacles, you will love to endure the garden.
Sanjeevaiah Park
It is an another attraction that caters the locals as well as tourists with its mesmerizing spectacle and aura. The place is located alongwith Hussain Sagar Lake.
Ntr Garden
The garden is adjacent to the Hussain Sagar Lake and adds a great ambience which is great to relax after visiting the lake.
Things to Do in Hussain Sagar Lake
Several shopping malls such as Reliance Mansion, Christi Plaza, Prasads near by Hussain Sagar Lake, are perfect destinations to end up your tour.
Also Read: Pong Lake
Best Time to Visit Hussain Sagar Lake
The place is opened for all days in the week. Though, visiting the place anytime gives you a beautiful experience. Still,visiting the place during June-February should be preferable due to moderate weather.
How to Reach Hussain Sagar Lake?
There are auto-rickshaws, light railways like the Multi-Modal transport system where the suburban rail service serve the population of Hyderabad daily. Apart from this there are 5-6 railway stations within the city which makes it easy for people to commute from one place to another, far or near Hyderabad. There is Rajiv Gandhi International Airport in the city which is well-connected to all the major cities in India and also some countries outside India.
You can plan your trip and create your own route to the city with Adotrip's technically driven circuit planner. Click here

Natural Beauty

Andhra Pradesh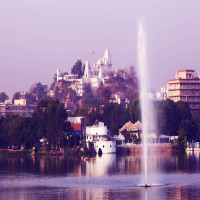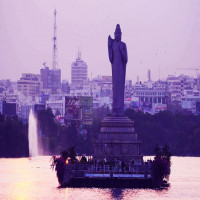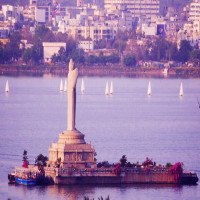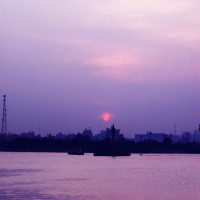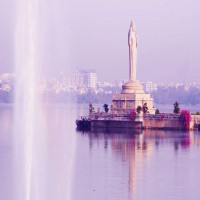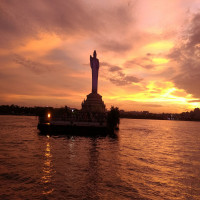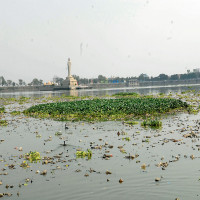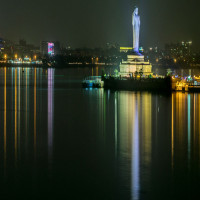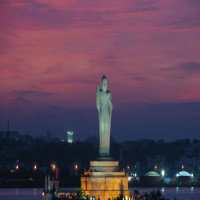 Accommodation
Meals
Transport
Destination
Overall