Ramoji Film City is situated in Hyderabad, Telangana, India. The studio is found in 1996 by Ramoji Rao. The two major factors about the studio that it is the largest integrated film city in Telangana and which is accredited by Guinness World Records.
Places to visit in Ramoji Film City
Sahas Pulse Of Adventure
Are you the kind of a person who loves adventure? Then, the Sahas Pulse Of Adventure is the place for you. Take your adventure to the storm with Bungee ejection, cricket etc.
Movie magic Park
Situated in Ramoji Film City, is yet another adventure trip for you. Take your pace up with replica activities like simulation experience, earthquake tremors and much more.
Wings-The Bird Park
Another venture of Ramoji Film City is Wings-The Bird Park. as the name suggests, you will get to a different species of birds.
Kids Park
The Ramoji Film City owes another venture-The Kids Park that is perfect destination to woo your children and bring a joyful smile on their faces.
Also Read: This place is a must visit if you are looking for an array of forestry information
Eureka, Ramoji Film City
The history buffs! The multicultural explorers! The place is heaven for you. You will get the chance to explore the middle era and different cultures around the world.
Eco Zone, Ramoji Film City
If you love to be around nature, The Eco Zone in Ramoji Film City is the perfect explore such as The Butterfly Park, Bonsai Garden.
Events & festivals in Ramoji Film City
Ramoji Longest Winter Fest
The annual fest is the exploration to the Ramoji Film City during the winter that is annually dated with 14th of December to 27th of January. Read More
Things to do in Ramoji Film City
Shop Till You Drop
There are an array of Souvenirs shops, garments shops, RFC Souvenirs and many more other shops within the Ramoji Film City. so, you can have a great time while shopping.
Enjoy The Delicacies
Multiple cuisines ranging from national and international delicacies and many more.
Best time to visit Ramoji Film City
Winter is the perfect season to explore the Ramoji Film City, Hyderabad as the city becomes excessive hot during summer.
How to reach Ramoji Film City?
There are auto-rickshaws, light railways like the Multi-Modal transport system where the suburban rail service serve the population of Hyderabad daily. Apart from this there are 5-6 railway stations within the city which makes it easy for people to commute from one place to another, far or near Hyderabad. There is Rajiv Gandhi International Airport in the city which is well-connected to all the major cities in India and also some countries outside India.

You can plan your trip and create your own route to the city with Adotrip's technically driven circuit planner. Click here

Architecture

Andhra Pradesh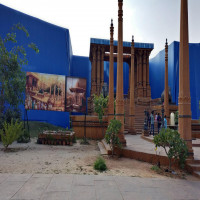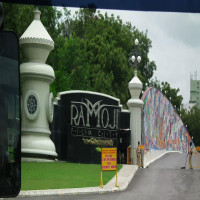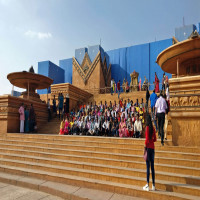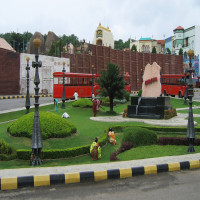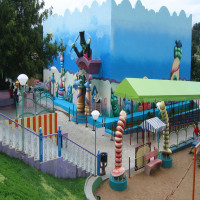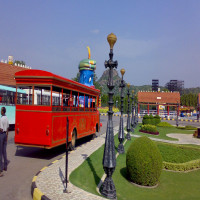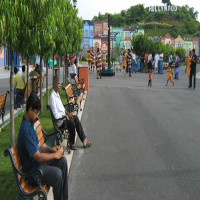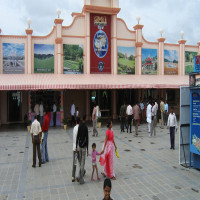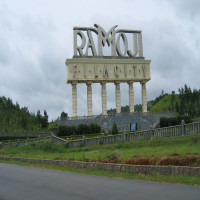 Accommodation
Meals
Transport
Destination
Overall